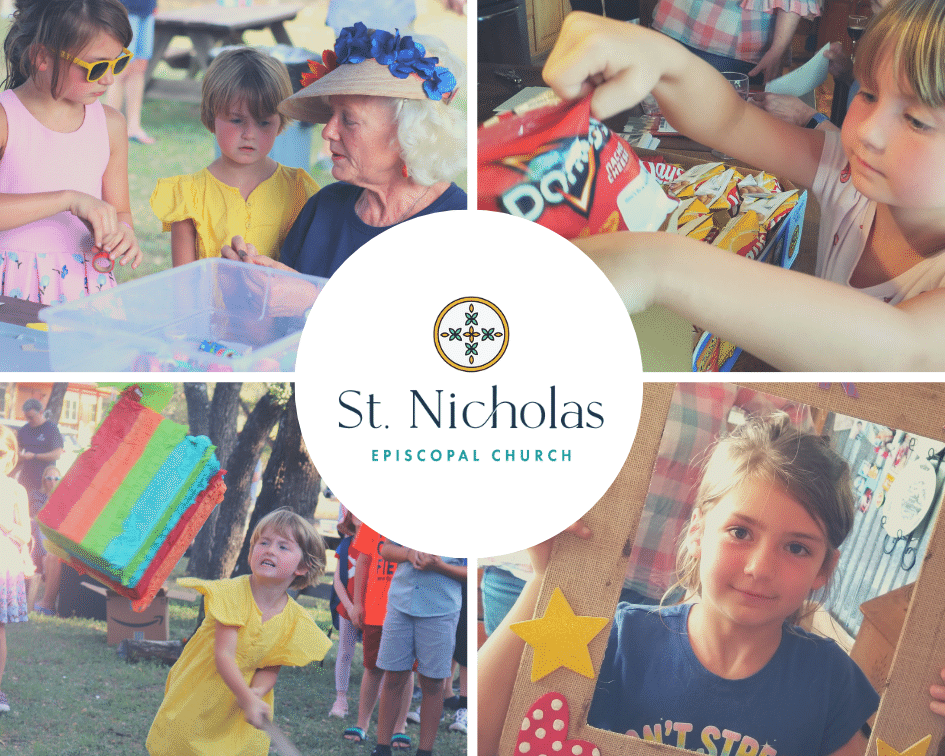 From our very first moment experiencing   life with the people at St. Nicholas my two girls have been fully embraced, loved, and guided.  We knew instantly that this would be the place they call their spiritual home.  
My oldest, who is 8, is one of the most creative people I know, loves to draw, and loves to make things of beauty. In our short time at St. Nick's she has already had so many opportunities to use this gift to deepen her relationship with God.  At one of the small group meetings the children worked with one of our adult members to create an advent banner that will be hung during that season. Rev. Beth makes prayer cards with scripture or prayer mixed with art that she gave to the girls, and at the Blessing of Backpacks my daughter spent most of her time making bookmarks to keep with her during the year as a reminder of God's love for her.  She is flourishing!
My youngest, who is 6, is a tougher nut to crack.  She is silly, spontaneous, and opinionated, and she too is finding a home with the community at St. Nicholas. At one of our recent events she was the only child playing on the play gym and she never likes to be alone. Normally she would come find me and pout, but this time she looked around, found Rev. Beth, and asked her to come play with her! This was so out of the norm for her, but it showed me that she was comfortable enough with the people around her that she was able to reach out and ask for help. Rev. Beth went one step further and actually rounded up another child who would be able to go play with my daughter. She kindly introduced the two and off they went!
If you are looking for a church home where you and your family can be completely and totally loved and nurtured, St. Nicholas is for you!
written by Haley Bankey