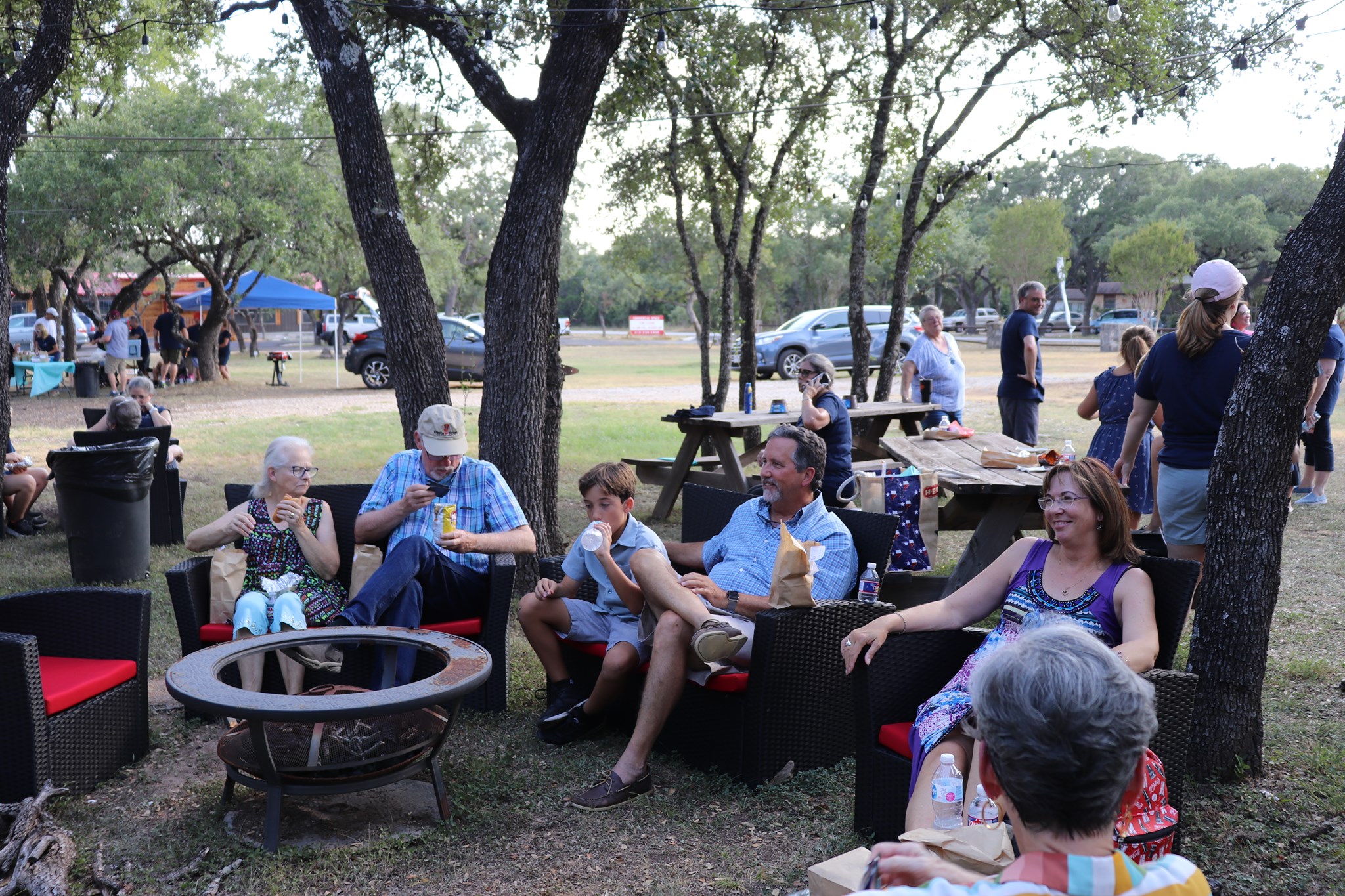 About St. Nicholas
St. Nicholas is a worshiping community in the Bulverde/Spring Branch area of the Hill Country rooted in the joy of the Lord.  We exist to share the love of Jesus with everyone we meet.  As we meet people in our community through fun, fellowship, service, and learning, we are guided by the Holy Spirit to create space for authentic and vulnerable relationships with Jesus and one another.  
We are a community that understands that we are empowered and sent to share the love of Jesus. We are a worshiping community where everyone matters, everyone is loved, and everyone belongs. Everyone.
We come together for worship every Sunday morning at 2265 Bulverde Road, Bulverde, TX. We have two in-person worships: outdoors at 8:30 AM and 9:30 AM in the sanctuary.
We also live-stream worship at 9:30 AM every Sunday. Please join us on Facebook, YouTube, Instagram, Twitch and Twitter.
We have small groups and ministries in order to learn and grow in friendship and faith. We also offer community and church events to celebrate life together and the joy of the Lord.
About The Pastor
The Rev. Beth Wyndham is the founding Pastor of St. Nicholas Episcopal Church. Before becoming a minister, Beth worked as a figure skating coach.  She loved being around her skaters and their families, and making sure they knew they were always loved for who they are and not for what place they got in a competition.
After her time teaching figure skating, she worked as a youth and family minister and realized that ministry was similar to being a coach.  But instead of teaching jumps and spins she was teaching about God's unconditional love through Bible study, mission trips, and different summer camps. 
Beth was ordained into the Episcopal Church in 2010 after getting her Bachelor of Arts and Sciences in Christian Ministry At Dallas Baptist University and her Masters of Divinity at the Seminary of the Southwest.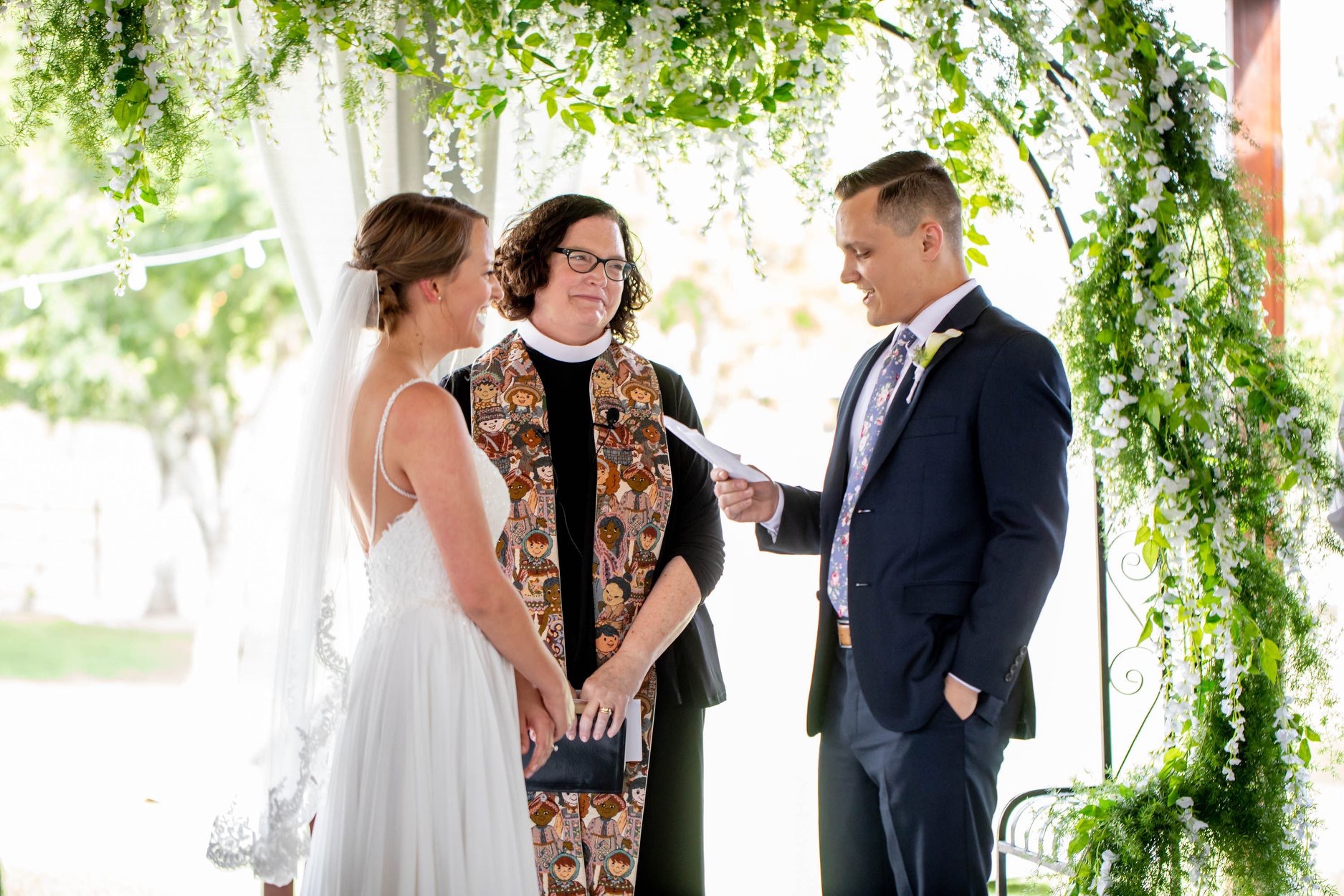 Beth loves spending time with her husband Jeremy; two sons, two dogs, and two cats! 
In her free time she loves to create children's books on the stories of God, Bible journal, paint and read.