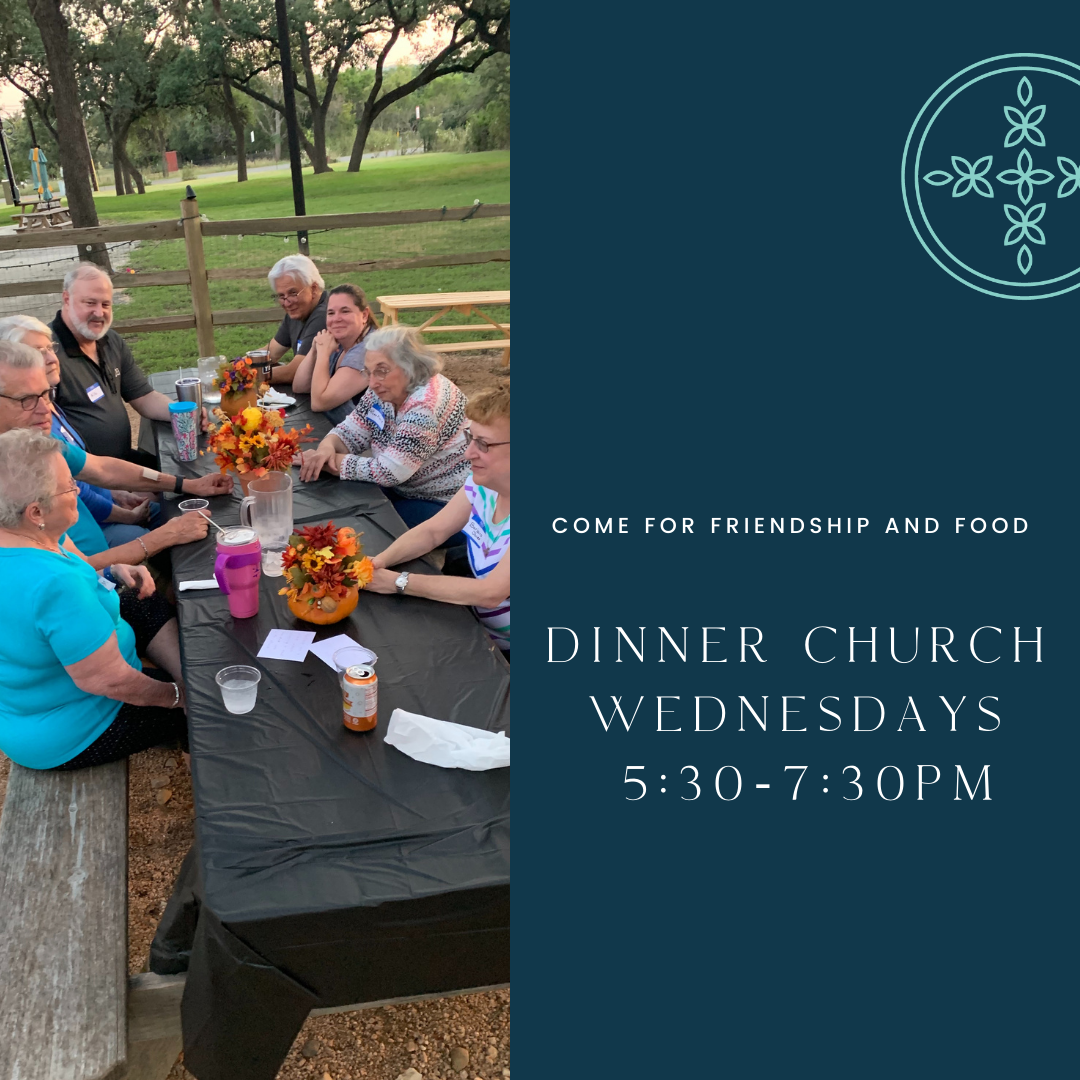 Dinner Church
Dinner Church is a simple way of doing and being church that is centered around the process and experience of dinner together as a community of faith. It is pretty simple, faithful, and harkens back to the beginning of the Christian Church. Much like the earliest beginnings of the church, we will gather to prepare a meal together, pray, eat, learn, clearn-up and make faithful memories. If you want to learn more about the Dinner Church movement you can check out this 
website
.
Dinner Church is come as you are, casual, everyone participates as they are able, and an intimate and authentic time of getting to know each other. We will begin to gather at St. Nicholas at 5:30 to begin to chop fruits and veggies for salads and for dessert, set the tables, and finish prepping the meal. You are invited to bring a favorite side dish (if you desire) for you and two to three other people. We are a generous community that loves to cook for armies, so please keep it small family sized. You are also invited to bring your favorite beverage although we have water, soda water, sodas and ice tea in the fridge.
After prepping, we expect begin dinner around 6:15 or 6:30pm. Over dinner we will have an informal prayer of thanks – an informal eucharistic prayer reminding us of the many meals Jesus shared with his disciples and followers. We will be reminded that we belong to this great cloud of faithful witnesses of culinary awesomeness. We will have short talk about meals with Jesus and small group questions for us to get to know each other and share our stories.
Dinner church is a place, time, and experience where all ages are welcome. It is a time when all people are welcome – churched and non-churched, those questioning and those wondering and those who have (or think they have) lots of answers to their faith ponderings. You can invite your friends, your family, your work colleagues, your neighbors.
Show up with an open mind and heart to a new experience for all of us. Recognize this is a new ministry and us attempting to "do church differently and intimately" so we will experience changes as the weeks go by. We will utilize our outdoor and indoor spaces with garage doors that open to continue being safe during this time of pandemic life. Please RSVP to 
revbeth@stnickshillcountry.org 
or text Rev. Beth at 214-213-0739 by midafternoon the Tuesday before. If you are able to donate a small fee, we will have a basket out for donations to cover the cost of the food.