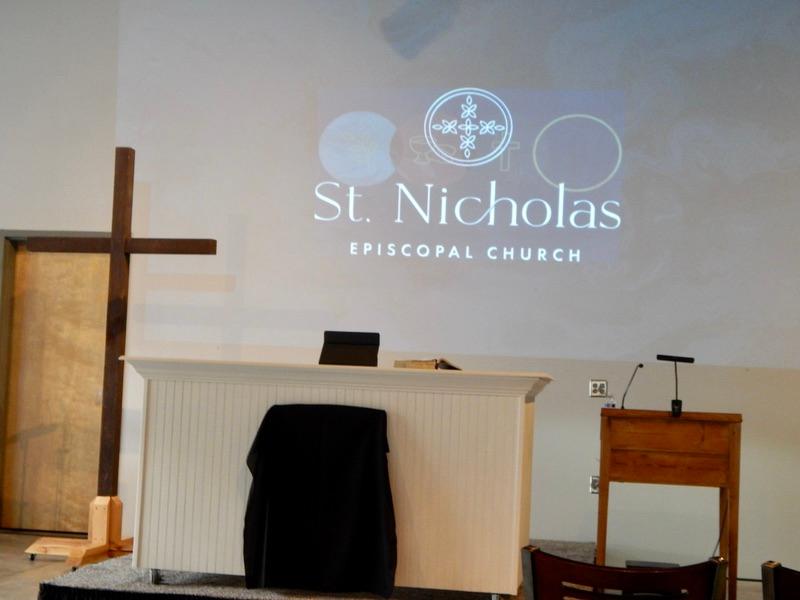 What Is "Good" About Good Friday? – St. Nick's News Apr. 7, 2023
Full St. Nick's News for April 7, 2023
Dear Friends,
I pray you are having a blessed holy week…
The question came up this week about why Good Friday is called "Good" Friday. Why not some other word? Through the conversation we talked about how Good Friday is anything but good and how is it, on this the saddest day, we so casually call it good? It was agreed that ultimately Good Friday is indeed, Good, because of the sacrifices Jesus made for us and for the sake of the world.
The Oxford English Dictionary states that to use the word "good" in this context we are then referring to "a day or season observed as holy by the church." So Good Friday is really Holy Friday. The Greek Orthodox Church celebrates this day as the Great and Holy Friday.
Indeed it is a Great and Holy Friday.
We are given a gift during Holy Week and into Easter to contemplate the mighty acts of Jesus Christ. We pray for God's assistance in our contemplation on Palm Sunday by saying, Assist us mercifully with your help, O Lord God of our salvation, that we may enter with joy upon the contemplation of those mighty acts, whereby you have given us life and immortality; through Jesus Christ our Lord. Amen.
As we get ready for our great celebration of Easter, I pray you feel God's great love for you in the life and death of Jesus. There is so much Jesus teaches us. Today, Good Friday or rather, Great and Holy Friday, Jesus shows us there is a different way of living than that of a world that is willing to be selfish, cruel, and harsh. There is a better and more goodly and Godly way. Today, Jesus shows a way of living that is full of humility, grace, forgiveness, and sacrificial love.
This is not an easy way. But perhaps it is the greatest and most holy way.
God's Peace, Love, and Blessings,
Beth+