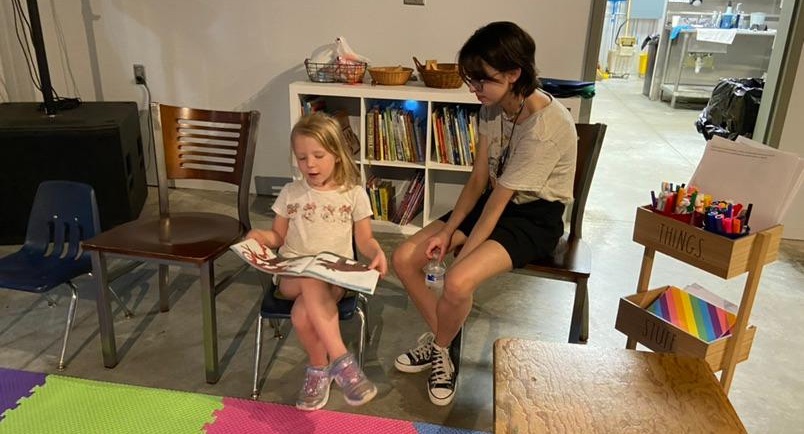 Trying New things – St. Nick's News May 19, 2022
Full St. Nick's News for May 19, 2022
Dear Friends,
One of the blessings of being a new community of faith is the freedom to create and try out new ideas. Churches that have been around for many years tend to stick with their traditions and tried and true ideas. And, hearing from many colleagues, there is a deep longing for the "good old days."
Having started our church in December of 2019, St. Nick's is still in her infancy or the seedling stage. We have no "good old days" to refer to or long for nostalgically. What we do have, however, is an invitation from God in Jesus Christ to do church differently. We are invited to embrace new ideas and to revisit and renew traditional ministry ideas. We are invited, with the Holy Spirit's guidance, to create new and innovative ministries that fit the ethos and vibe of St. Nick's.
On that note, you are invited to come and participate in our JOY Camp held on June 29th through July 2nd. JOY Camp is our first ever multi-generational Vacation Bible School. This is a new idea that embraces our values of being multi-generational, inclusive, and creative. Churches are one of the few places left where multiple generations come together. How exciting to be a church where we can mutually learn from one another, share our life experiences (whether we are 5 or 95) and praise God together! And, of course, after having spent time together, growing in friendship and love with one another and God!
All ages are invited to share and experience the love of Jesus and community. JOY camp is about Jesus, Others and You! We will be learning about how we are called to create, pray and learn, and bless others at this four-day event.
Day 1 – The Story of Creation, we are called to co-create with God, and will make faith boxes to store our prayers and learning activities.
Day 2 – The bible and prayers, we have our Bibles and Prayer Books to help us learn about God and to talk to God. We will make our own Prayer Book to help us remember God's stories and our favorite prayers.
Day 3 – We have the power to bless others and when we do so, it helps us grow in faith. We will make and box up goodies for our neighbors and friends.
Day 4 – Waffle Church with JOY Worship. We will worship in the morning, eat waffles together and go out to share our goodies with our neighbors. We will also go have a play day at the local park.
The dates and times for JOY Camp are:
June 29-July 1st – 5:30pm to 7:30pm
July 2nd – 9:30am
There are lots of ways to participate in this new ministry. You can sign-up and come and participate. You can sign-up to volunteer to come and help. You can donate snacks and drinks. You can donate art materials. You can pray for this event, the participants, the leaders, and volunteers.
Please contact me with any questions at either
revbeth@stnickshillcountry.org
or at 214-213-0739. Look for the sign-up sheet at church or in your email inbox.
As always, I look forward to seeing you at St. Nick's or encountering you on-line. And I am thankful for the innovative work God has called us to create together.
God's Peace, Love, and Blessings,
Beth+