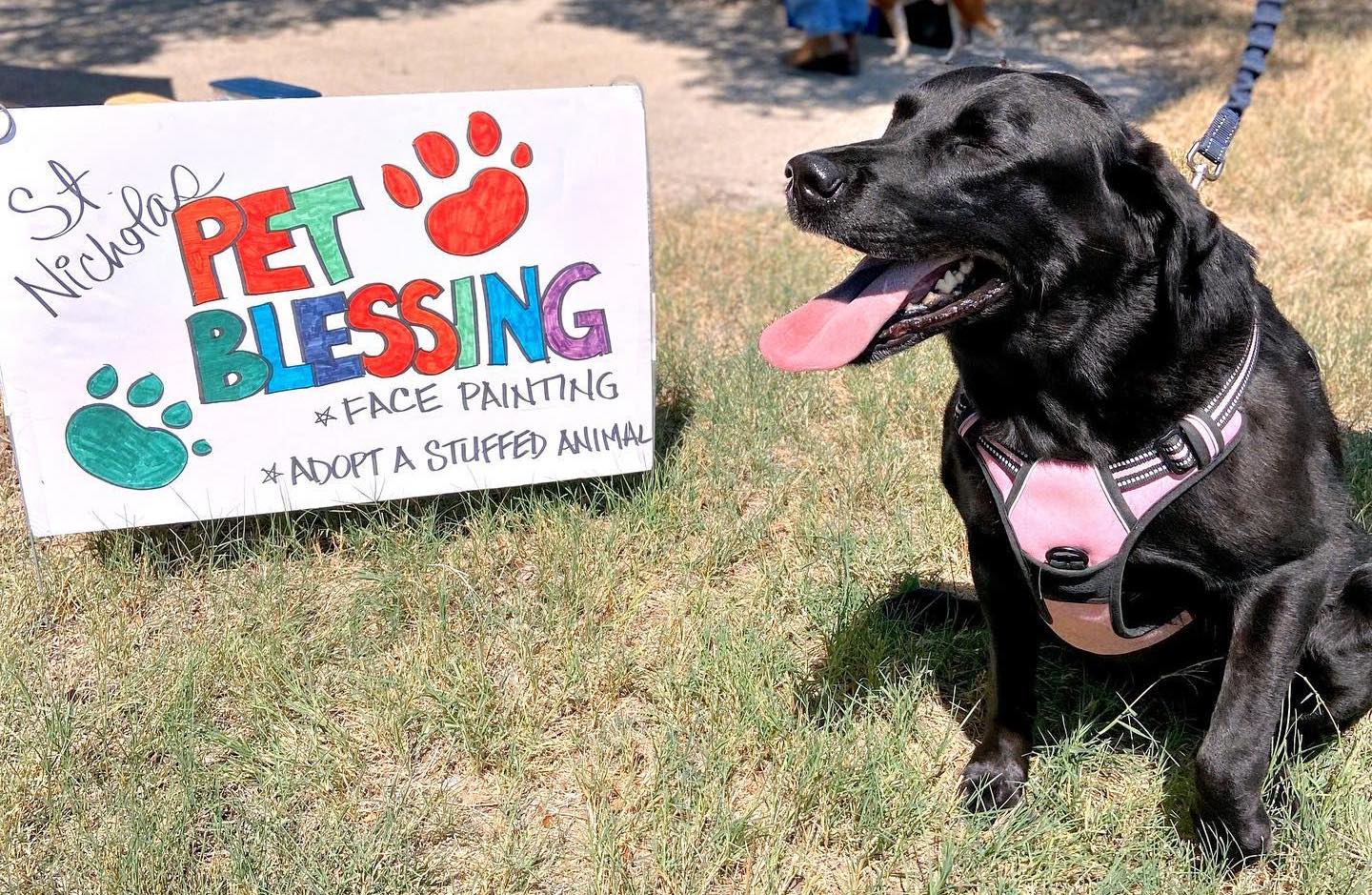 The Faithful Steward – St. Nick's News Oct. 13, 2022
Full St. Nick's News for October 13, 2022
Dear Friends,
For most churches, the months of October and November are focused on the topic of Stewardship. The Steward in our scriptures was a person who managed the household or property of another. They were entrusted to care for their surroundings – both the material items and the people. We hear about faithful stewards (and some dishonest ones) in the stories Jesus tells. We are also encouraged to expand our understanding of a steward in the New Testament Letters. In 1 Peter 4:10 we are encouraged to use our gifts to serve others – Each of you should use whatever gift you have received to serve others, as faithful stewards of God's grace in its various forms. And in 1 Corinthians 4:1-2, Paul encourages us to be good stewards of God's revelation saying – This, then, is how you ought to regard us: as servants of Christ and as those entrusted with the mysteries God has revealed. Now it is required that those who have been given a trust must prove faithful.
I love the broadened definition of a steward given to us in the writings of Peter and Paul. They remind us that we have been entrusted with sharing the Good News of Jesus through our time and our talent. Our time and our talent combined with our financial blessings help to spread the life changing love of Jesus Christ.
By being faithful stewards of our church, St. Nicholas and of your life of faith, we are sharing the love of Jesus and have been able to accomplish some pretty wonderful things together. Throughout this past year we have had offerings for families and our community that included a Pancake Supper and Talent Show, a Multi-generational VBS, a Halloween Costume Blessing and Party, a fantastic Pet Blessing – just to name a few events. We have also had amazing Sunday Worship throughout the year with talented musicians, hardworking volunteers, and a hard-working tech crew to keep us online. We have also had great celebrations in Christmas and Easter. We have been able to add the sprinkler system in the future Sunday School room and offices. We have also, just this week, been able to reseal and restripe our parking lot.
All these things can't happen without you. They can't and won't happen without your time, talent, and treasure. So, first and foremost, thank you. Thank you for your presence, your gifts, and being good stewards as you have shared your life with us. And second, I pray we all continue to discern wisely and give of ourselves to build the Kingdom of God in Bulverde and Spring Branch. We have so much beautiful work to do… so much love to share with the world around us…
Please take some time over this next month to pray about what God would have you do or share here at St. Nick's or in our community. What does God want to entrust you with as we move closer to the start of a new church year together? Are you being called to give financially? To start a new ministry? To learn through a bible study or formation time? Participate in a current ministry? Create something for the sake of our Bulverde/Spring Branch community that meets a growing need?
Here is a prayer for guidance from our Book of Common Prayer (pg. 832) to guide you:
O God, by whom the meek are guided in judgment, and light rises up in darkness for the godly: Grant us, in all our doubts and uncertainties, the grace to ask what You would have us do, that the Spirit of wisdom may save us from all false choices, and that in Your light we may see light, and in Your straight path we may not stumble; through Jesus Christ our Lord. Amen.
God calls each of us to be good stewards of our life of faith. We are called to recognize in ourselves our giftedness, our passions, and our love for Jesus our Savior. I pray God's Spirit will come upon each and every one us this "Stewardship Season" and help us to see how we can share the love of Jesus with great abandon and great joy!
God's Peace, Love, and Blessings,
Beth+