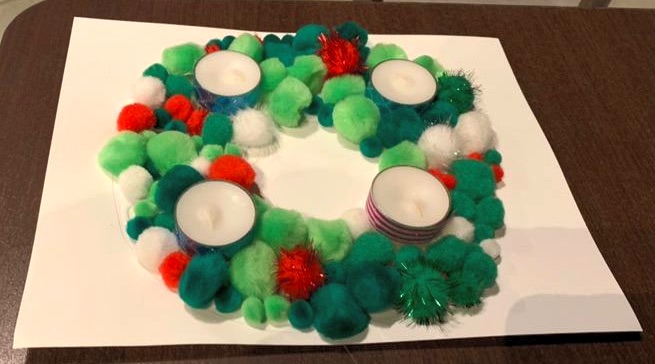 Thanksgiving Blessing – St. Nick's News Nov. 24, 2021
Full St. Nick's News for November 24, 2021
Dear friends,
I hope and pray you are having a blessed Thanksgiving week. I don't know about you, but I have been thinking about all the blessings of this past year – both good and challenging. And of course, giving God great thanks for it all!!!
It always seems right to reflect on the past year around Thanksgiving. Our new church year begins this Sunday and much like the calendar year, it seems fitting to reflect on the past year, give thanks and dream about the future. So don't be surprised if you hear me saying "Happy Advent! Happy New Year!" this coming Sunday.
Advent begins on the fourth Sunday before Christmas Day and ends on Christmas Eve. The word Advent means "coming." It is a time in which we prepare our hearts, minds, homes, church, and lives for the celebration of the birth of our Lord Jesus Christ and look forward to his return with hope.
Advent is a time in which we look to the past and anticipate the future. Advent is also a time in which we recognize that Jesus has come and is present with us in our daily lives, in our work, and in the world. As Christians, we believe that Jesus became incarnate; that is, God became flesh and makes a difference in our lives.
You could say Advent is kind like a tripartite spiritual juggle. We take these three concepts – traditions of the past, hope in the future, and attentiveness to God's presence now – and try to keep them in balance. I hope and pray we can as a community, and as individuals, take some time to reflect on God's faithfulness and good promises to us. I pray we can reflect and feel God's great love for us, his beloved people.
Our Advent at St. Nick's will be full of different opportunities to experience God's love and faithfulness. Here are some of the in-person activities –
Advent Wreaths – This Sunday, November 28th, you are invited to make an Advent Wreath (we have materials for all ages) and collect prayers to use for home devotions.
St. Nicholas Day Celebration – Sunday December 5th, Bishop High will visit to celebrate Confirmations. We will have craft and other fun activities for children and youth, food, new photo booth activities, and a cupcake walk after our worship.
Nativity Scenes – Sunday December 12th, we will be making Nativity scenes for our homes. Stay after the 9:30am worship and hear the Christmas story and make your own nativity scene.
All Church Christmas Collage Project – Sunday December 19th we will hear the story of The Legend of the poinsettia and create a special collage for Christmas.
In addition to our in-person offerings, you can look to our social media sites for Advent inspiration as well. Flat St. Nick will have his adventures again this year between St. Nicholas Day and Christmas. Make sure you pick up your Flat St. Nicholas on Dec. 5th and text your adventurous pictures to Rev. Beth at 214-213-0739. We will also participate in Advent Word, a ministry where a word and image are paired to assist in Advent contemplation.
This next month will be full of preparation and anticipation of Christmas – the coming of Jesus Christ our Lord and Savior. I pray this month is full of thankfulness and healing of the past, I pray this month is full of expectation of hope and joy for the future, and I pray that this month is full of the palpable presence of God in Jesus Christ.
And if you happen to hear me or anyone else say, "Happy Advent! Happy New Year!" I pray you will always be reminded of God's great love for you and the world.
God's Peace, Love, and Blessings, 
Beth+