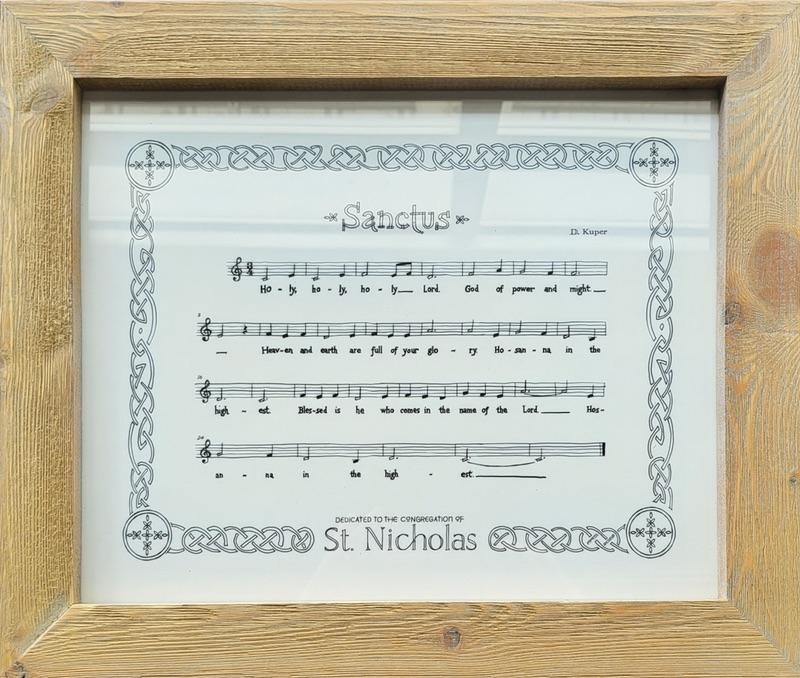 Stewards of Love – St. Nick's News Sept. 1, 2022
Full St. Nick's News for September 1, 2022
Dear Friends,
Thank you for a wonderful celebration this past Sunday. It was great fun to celebrate and bless our children, teachers, and parents as they head back to school. It was also great fun to celebrate our journey together and give God thanks for a year in our new space…
Stewardship is our response to God's generosity through our sharing of time, talent, and money. Stewardship is a way we make God's love known as we share our gifts, talents, time, and treasure. 
Often when we talk about stewardship, it is limited to funding the church and building up the Kingdom of God through pledges and financial giving. It is, of course, very important to keep buildings open, lights on, staff, paid, and vital outreach ministries running. But stewardship is also how we choose to use our passions, skills, and gifts to build up the kingdom of God.
At the end of the sermon on Sunday, as I watched the video of the work done on our facility and shared the words from the prayer written by Emily (who took ideas, thoughts and hopes from parishioners), I thanked God for the stewardship expressed in the care of our building and grounds. I also thanked God for the gift of words, of prayers, of hopes and ideas expressed through Emily and others. I thanked God for the work of Stacey, Billy, Janice, Diane, Missy, Steve, Billy Jr., and all the other helpers, as they offered food, drinks, and activities for our day. Thank God for the skills, love, care, and talents that give us opportunity to eat together, create together and build our friendships!
I was especially moved by the love expressed by our musicians. We have been blessed by the ministry of Darren, Elizabeth, Mike, and (most recently) Kevin. Their stewardship of musicianship and joy have led us and enhanced our worship to praise God with not only joyful noises but also joyful hearts. I was also in awe as Darren presented me with an artist's representation of the Sanctus he had written especially for St. Nicholas. He took his talent with music and wrote something specifically for our use! What a gift to us and to God!
Thank you for sharing yourself and caring for God's Kingdom through St. Nicholas. What a blessing you are to me, to your church community and the world around us! We have a lot of work as we continue to share God's love in our communities and with one another. The world is in need, and we will always have plenty of opportunities to respond to those needs.
I hope and pray that we can remember that all the love and care shared is vitally important in our life together. I hope and pray that we celebrate our efforts and thank God for all the opportunities to be good stewards of our church, of our lives, of our communities. I hope and pray God will stir up within each and every one of us, a desire to make a difference in our world and all for the Glory of God and in thanksgiving for the Love of Jesus Christ, our Lord and Savior.
God's Peace, Love, and Blessings,
Beth+