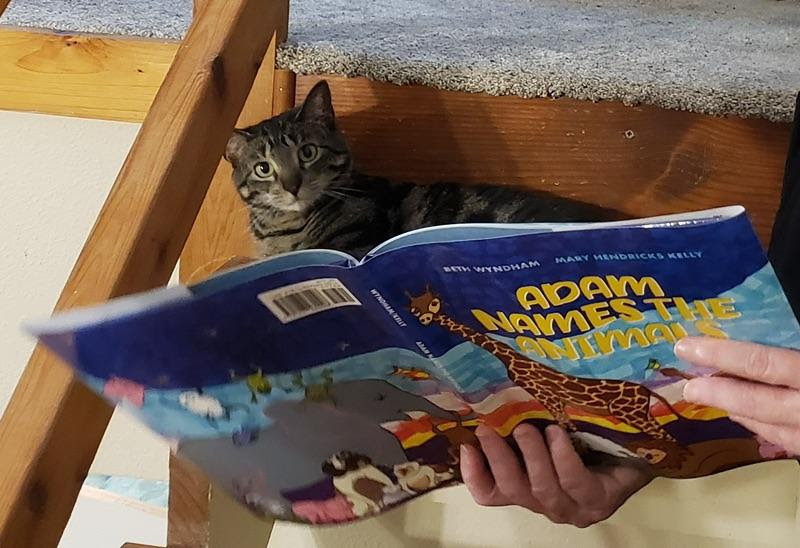 Spreading Joy through ArtReach – St. Nick's News Mar. 16, 2023
Dear Friends,
I hope and pray you are having a blessed Spring Break Week. I also hope and pray you will join us on Sunday for worship and our ArtReach Event. This Sunday, March 19th after the 9:30am worship we will be joining professional artist, illustrator (and my sister) Mary Kelly to hear the story Adam Names the Animals. She will also bring original artwork from the book and lead us in some art projects. All ages are welcome to join in the event.
Adam Names the Animals is a fun little story about how Adam overcomes the great big task of naming animals and becomes best friends with all the animals. We will be creating ornaments and original collage art. Join us to 1) have fun and 2) create at least two pieces of art – one to keep and one to share with a local assisted living residence.
We are a clever, creative, and joy-filled community of faith. I am looking forward to this time together and knowing that we have the power and ability to share joy through our art creations.
Join me in praying this prayer (author unknown)
Bless the creators, O God of creation, who by their gifts make the world a more joyful and beautiful realm. Through their labors they teach us to see more clearly the truth around us. In their inspiration they call forth the wonder and awe in our own living. In their hope and vision they remind us that life is holy. Bless all who create in Your image, O God of creation. Pour Your Spirit upon them that their hearts may sing and their works may be fulfilling. Amen.
God's Peace, Love, and Blessings,
Beth+