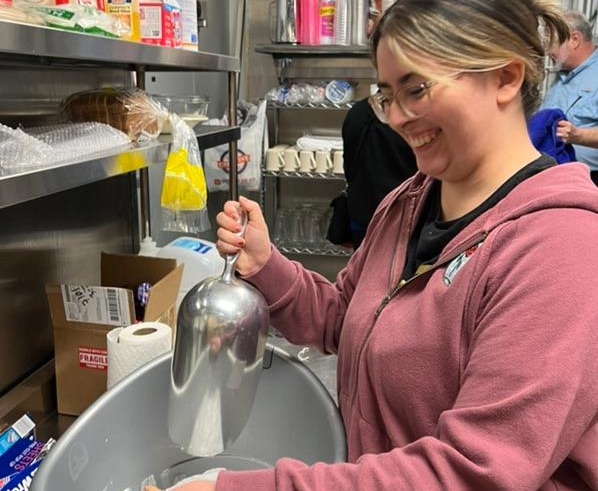 Repentance and Prayer – St. Nick's News Mar. 16, 2022
Full St. Nick's News for March 16, 2022
Dear Friends,
Over the next few weeks, after our 9:30am worship, we will explore Spiritual Practices. Spiritual Practices are the disciplines and practices we participate in to nurture growth in our life of faith. Some people call them Spiritual Practices, some call them Spiritual Disciplines, others call them Spiritual Work. Either way, the practices themselves do not make us grow, but they open us up to the power of God. They open us up to see God at work in us, in others, in the world around us.
This past week we discussed the topic of prayer. This coming Sunday we are going to talk about the practice of Repentance. Repentance is the act of expressing our responsibility and sadness for our sins. I love what Pastor and author Frederick Buechner has to say about Repentance,
"Biblically speaking, to repent doesn't mean to feel sorry about, to regret. It means to turn, to turn around 180 degrees. It means to undergo a complete change of mind, heart, direction. Turn away from madness, cruelty, shallowness, blindness. Turn toward the tolerance, compassion, sanity, hope, justice that we all have in us at our best." (from Secrets in the Dark: A Life in Sermons)
This is a beautiful reminder that Repentance is not about feeling shame and guilt but rather, about being honest, admitting our sin, and reorienting ourself to God.
Of course, discussing the practice of repentance (which will also include the topics of confession, forgiveness, and tolerating our and other's failures) seems timely as Jeremy and I have begun to watch Inventing Anna. Inventing Anna is a story (true crime/true drama/biography) about an unrepentant woman who misled and stole from many friends and elites in New York City. It is a fascinating show, looking at social media culture, friendship, loyalty, success, and failure. What is most striking to me, is her inability or unwillingness to be honest with herself and others. I can't say that I am enjoying the show, but it does intrigue me. It makes me sad and yet thankful to have a God that we can turn to for guidance and direction, for love and care.
I think one of the gifts of our Lenten Church Season is the reminder that God is always there for us. God is like the father in the
parable of the Prodigal Son
, who is running towards us ready to embrace us after all that has been said and done. God is always ready and waiting for us to come to our senses and return to the better ways of love, grace, and forgiveness.
I hope and pray this season of Lent, this season of repentance and return to the Lord is faithful and fruitful for you. I look forward to seeing you and hope you will consider staying for a time of learning and shared wisdom after worship.
In the meantime, here is a prayer a friend shared with me for your use. I do not know who the author is, so I cannot give attribute to the author. But I do find it to be a humble reminder of God's great love for us.
Loving Lord,
      you tell us in the Bible
      that whatever wrong we have done
      you tread down our faults
      to the bottom of the sea.
We know there is no need
      to keep thinking
      about what we have done in the past,
      because you pardon
      the wrongs we have done,
      and you delight in showing mercy.
You bind up all our wounds
      and you renew us by your love.
Lord, you love all that you have made,
      and it is your very nature
      to love and forgive.
Lead us to be generous
      in accepting and forgiving others
      in the same way
      as you accept and forgive us. Amen.
God's Peace, Love, and Blessings, 
Beth+