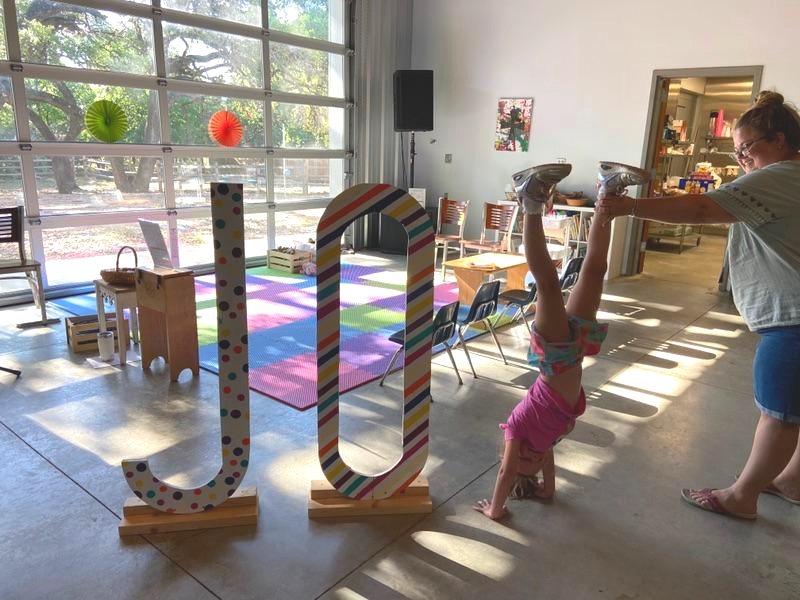 Pure Joy – St. Nick's News Sept. 16, 2022
Full St. Nick's News for September 16, 2022
Dear Friends,
Have you noticed how little kids squeal with delight at the best things? Wednesday, during our Holy Hangout time, I found myself smiling and giggling when one of our littles kept on making the most adorable noises of pure joy as magnets stuck together and he was able to build a tall tower from Magnatiles. If you are wondering about Magnatiles you can learn about them 
here
.
As I watched this precious little one engage with these toys, barely able to contain his joy and laughter, I began to hum the song "Joyfully" that we sang this past Sunday. You can watch a video with lyrics
here
 or catch it on our youtube channel 
here
.
I have an appreciation for the tune and the lyrics of this song. Here are a few of the lyrics –
No shadow ever shall I fear
Your peace, my heart will know
My cup it overflows
Your goodness chases after me
Your mercy and Your grace will be my dwelling place
Joyfully I lift my voice in praise to Thee
With heaven watching over me
I raise my hands up high
Your Majesty gently washes over me
Makes my heart begin to sing joyfully
I don't know about you, but sometimes I need to be reminded that God's goodness is chasing me. That God's mercy and grace are waiting for me to rest my weary head and trust in the power of the One who loves us beyond measure.
And blissfully, beautifully, joyfully, there are moments I am reminded of God's goodness and joy. Thank God for children who simply cannot contain their joy – may they remind us to squeal, laugh, and giggle with them!
They remind us that Romans 15:13, is real… alive… guiding us… providing a benediction for us to be open to joy and peace as the love and hope of Jesus Christ through the power of the Holy Spirit fills us.
So I finish with this benediction from Romans 15:13:
May the God of hope fill you with all joy and peace as you trust in him, so that you may overflow with hope by the power of the Holy Spirit.
Whatever you are going through, may God open your eyes and ears to squealing children, to laughter, to peace, and to joy…
God's Peace, Love, and Blessings,
Beth+