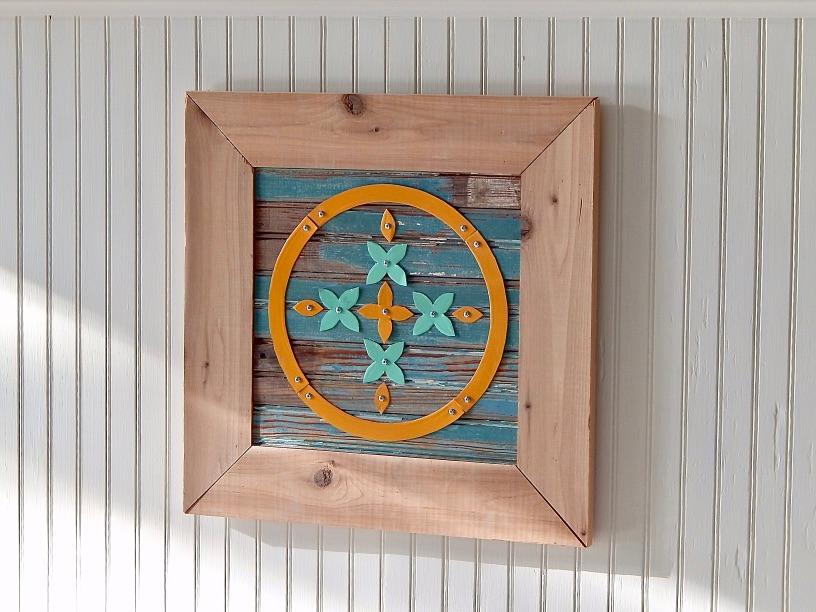 Praying with our hearts and feet – St. Nick's News May 27, 2022
Full St. Nick's News for May 27, 2022
Dear Friends,
This has been a heartbreaking week. Since Tuesday evening, I have had Romans 8:26 rattling around in my head and settling in on my heart. Romans 8:26 says, Likewise the Spirit helps us in our weakness, for we do not know how to pray as we ought, but that very Spirit intercedes with groanings too deep for words. Most of us are familiar with the verse that uses the word sighs instead of groanings but this translation feels more appropriate for this week. I have not been sighing, but rather, crying, lamenting, raging, and groaning. I have looked at all of these as my prayers to God this week. I am guessing, you are sharing in these prayers too.
I think our Bishop said it well in his
letter
to the diocese when he shared,
"Words of outrage are not enough to express our hatred of this evil done to little children who simply went to school this morning. Expressions of sorrow scarcely touch the depth of families' grief tonight. There is nothing we can say today to comfort the parents, siblings, and grandparents whose lives were left in ruins by this evil violence.
What we have to offer is ourselves. To turn ourselves, our hearts and minds, to those who are suffering in Uvalde – to reach out our hands to lift up and to extend our arms to embrace – this is what we have to offer, following the example of our Lord Jesus Christ, and following him in whatever ways are available into the pain and brokenness of our brothers and sisters in Uvalde and at St. Philip's Church. We have received power to love and to resist hatred.
And we can pray. We must pray. Ignore the cynics, and pray with all your heart. Let your cries reach to the heavens. Let your anger and despair be your prayer. And listen to God answering in return. Look for God's tears revealed and listen for his perfect and righteous anger. Give yourself over to opportunities to join in the Spirit's work of binding up and healing. Love with all you've got, and never, ever surrender to the darkness."
Love with all you've got, and never, ever surrender to the darkness. Important words for us to hang on to as we sigh and groan our prayers. Important words for us to be mindful of as more news comes out about the Uvalde School shooting. Important words to be mindful of as we realize that we are all grieving. And, as a friend wisely pointed out this week, everyone grieves differently. As we collectively grieve, there are some things we can do to help one another and the Uvalde community.
First, give yourself permission to turn off the news or get off social media. It is okay to take a break and go for a walk. Create some art, play with your kiddos or pets, call a friend to laugh and find joy.
Second, consider helping if you are able. The Episcopal Diocese of West Texas is inviting congregations to collect a special offering to benefit individuals and families affected by this tragedy. Donations sent to the diocesan office will be given to St. Philip's Church in Uvalde to disperse as needed for the relief and healing of individuals and their community.
Congregations and individuals can give online, at
dwtx.org/give,
by texting the word "Uvalde" to (210) 796-6805, or by mailing a check made out to the Episcopal Diocese of West Texas with "Uvalde Response" on the memo line to the address below:
*Episcopal Diocese of West Texas
Attn: Uvalde Response
P.O. Box 6885
San Antonio, TX 78209
Third, offer your prayers for Uvalde and the victims of this violent crime;
O God our Father, whose beloved Son took children into his arms and blessed them: Give us grace to entrust your beloved children of Uvalde to your everlasting care and love, and bring them fully into your heavenly kingdom. Pour out your grace and loving-kindness on all who grieve; surround them with your love; and restore their trust in your goodness. We lift up to you our weary, wounded souls and ask you to send your Holy Spirit to take away the anger and violence that infects our hearts, and make us instruments of your peace and children of the light. In the Name of Christ who is our hope, we pray. Amen.
May the God of peace, who brought again from the dead our Lord Jesus Christ, the great shepherd of the sheep, empower us through your Holy Spirit to be witnesses of your love, compassion and forgiveness in the aftermath of the Uvalde school shooting. We pray that your Holy Spirit will lead those who minister to the grieving and suffering families of the nineteen children and two teachers who died.
Give us, O Lord, the courage to walk through the valley of the shadow of death as we mourn this horrific tragedy. Guide us to to respond according to your will, even as to be Christ's light to this broken and sinful world. All this we plead through Jesus Christ our Lord who died to set this world free. Amen.
Fourth
, given that we are a church whose patron saint is for children, I commend to you the resources compiled by our Bishop's deputy for Christian Formation. You can find them
here
. Parents and their children and youth, especially need our love and care during this time. Learning how to talk to children about violence and undertanding their needs is a good thing for all of us to know, not just teachers and parents.
This is not an exhaustive list. There are many more ways for us to care for one another and many more responses demanded of us in the wake of this evil act of violence done to little children. But for now, we must hold on to the words, Love with all you've got, and never, ever surrender to the darkness. Love each other dearly and with everything you've got! Love our children dearly and with everything you've got! Be stubborn in your love, be stubborn in your joy, be stubborn for the Lord and for one another.
God's Peace, Love, and Blessings,
Your very stubborn Pastor – Beth+