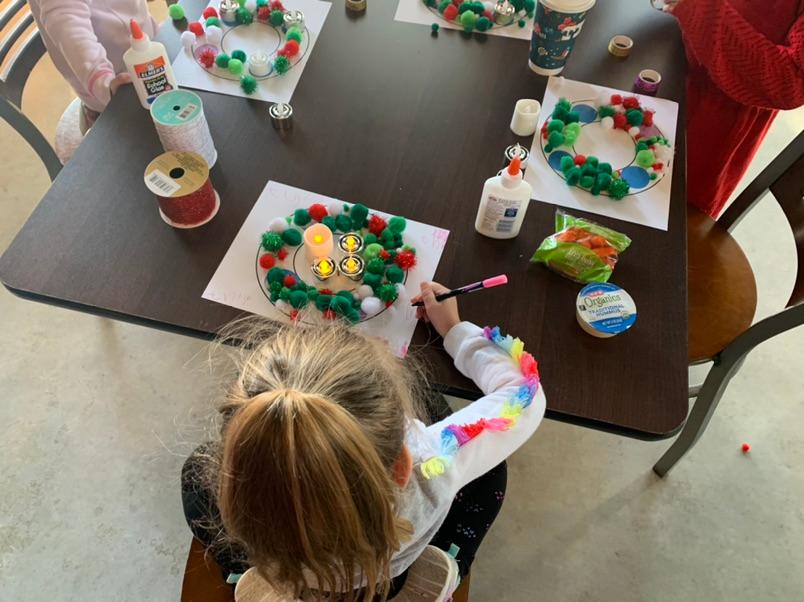 Practicing Gratitude – St. Nick's News Nov. 30, 2021
Full St. Nick's News for November 30, 2021
Dear friends,
Can you believe we are coming up on our two-year anniversary of our 1st public worship? Some days it feels like forever ago because of COVID and lockdown and some days it feels like just yesterday. Last week during the sermon, I took time out to say thank you. And to tell you, remind you, that you are a blessing. You are a blessing to me, to God, to St. Nick's.
As an aside, if you missed the sermon you can find it here
on our YouTube channel
. The sermon starts at the 18:13 mark. It is a heartfelt offering of thanks to you and to God. We acknowledge the importance of gratitude every Sunday in worship.
At the beginning of the Eucharistic Prayer, The Great Thanksgiving, we begin with –
Celebrant: The Lord be with you.
People: And also with you.
Celebrant: Lift up your hearts.
People: We lift them to the Lord.
Celebrant: Let us give thanks to the Lord our God.
People: It is right to give God thanks and praise.
Celebrant: It is right, and a good and joyful thing, always and everywhere to give thanks to you, Father Almighty, Creator of heaven and earth.
I love this brilliant reminder every Sunday to lift our hearts to the Lord and live our lives in gratitude with thanksgiving to God. It's a weekly reminder that gratitude is a spiritual discipline.
And like all spiritual disciplines it isn't easy and takes practice. Sometimes it so easy to think about what is lacking or what we missed out on.  Sometimes, we just aren't feeling grateful. Of course, that is when the discipline part of being grateful comes in. We are more than our feelings in any one given moment. We can practice gratitude…even if we aren't feeling it.
The great thing about the spiritual discipline of gratitude is we can start small – thank God for your morning coffee, the sunrise, your family, and fur family. We can keep it private and to ourselves or make it public and share our thoughts with one another.
One of the things I love the most about this spiritual discipline is that it keeps me in the moment. I can't get lost in nostalgia for the past or obsess over an unknown future when I'm giving thanks. I must be present to the moment and pay attention to the people and circumstances in front of me.
That is one of my prayers for us in this new church year together. I pray we can be fully present and in the moment with one another and God. I pray that we can be full of gratitude for what God is doing in the here and now with us. I pray we can trust that the future and growth and all the things will come in God's time.
Please pray all of that with me this new church year. And when you come this Sunday, December 5th at 9:30am to celebrate our two-year anniversary, say a special prayer of thanks to God. Thanks for all God has done, is doing, and will do…with, through, and for us.
God's Peace, Love, and Blessings, 
Beth+