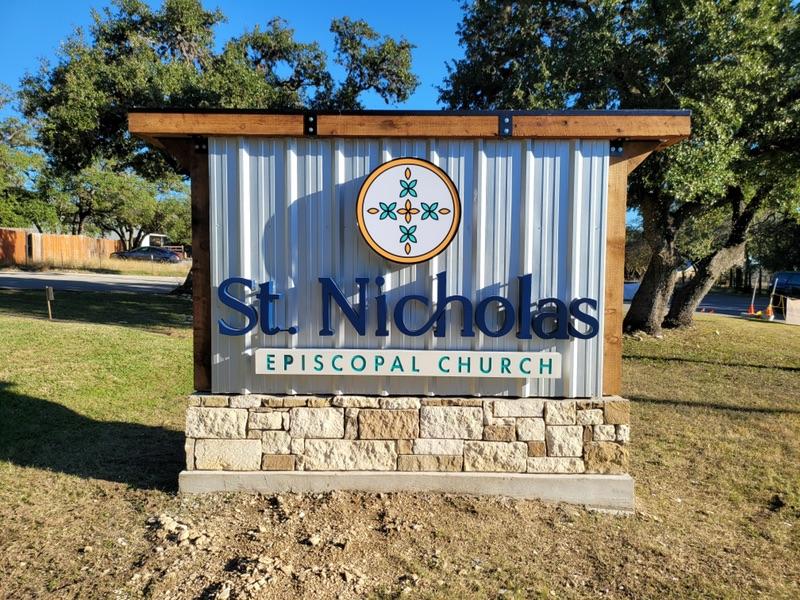 New Year Hopes and Prayers – St. Nick's News Jan. 7, 2022
Full St. Nick's News for January 7, 2022
Happy New Year!
One of my new year habits is to 1) offer prayers of thanks for the year that has past and 2) pray the prayer of Self-Dedication from the
BCP
.
Here is the Prayer of Self-Dedication:
Almighty and eternal God, so draw our hearts to thee, so guide our minds, so fill our imaginations, so control our wills, that we may be wholly thine, utterly dedicated unto thee; and then use us, we pray thee, as thou wilt, and always to thy glory and the welfare of thy people; through our Lord and Savior Jesus Christ. Amen.
I find that both of these prayerful activities keep me connected to God. I don't know about you, but every time a new year begins, I am tempted to think that I can do things by myself or resolve my way into better habits and goals. When I take the time to reflect on the past year and pray for God to make me absolutely and unequivocally His, I am resetting my life. I am asking God to bless me with the knowledge that everything I do is so the love of Jesus may be known and felt.
We (our entire community of St. Nicholas through the grace, work and guidance of God's Holy Spirit) have accomplished a lot together this past year.
This time last year we were still meeting with volunteers indoors and only holding outdoor worship at Family Fitness. Most of what we were doing was online and as winter passed, we were blessed to slowly regather in person. We were slowly growing from a handful of people in-person to two handfuls of people in-person.
In the spring, we found out Family Fitness had been sold and we were blessed to find Front Porch Bar and Grill. Through the hard work of the Diocese of West Texas and many meetings and extensive time in prayer, we acquired Front Porch over the summer.
Neighbors, community members, and contractors all helped to work on our space over the summer and our first worship together in the new space was at the end of August.
Since August we have had Dinner Church gatherings, small group meetings, worship, fellowship, workdays, learning, creativity, laughter, tears, and many-many-many moments of prayer. We have had our first confirmations, a consecration service and met new friends. Over this past year, our community has doubled in size and we have worked at serving our neighbors and friends in Bulverde and Spring Branch.
Through it all, I remain thankful and in awe of God's work in our community. Anyone who comes into our space can feel the palpable sense of God's presence, joy, and peace. This comes from you. This comes from God's work in and through you.
It is my hope and prayer in this new year, that you will join me in praying the Prayer of Self-dedication and asking God to reveal how you might serve God this coming year. What does God want you to do with your time and your passion? What gifts are you called to use to better our world and our church?
I believe that God calls each one of us to live out some kind of ministry, live out our faith to the church and to the world. Your gifts are needed and wanted here at St. Nick's.
I can only imagine and delight in what wonderful adventures we will have together this new year! And to think – we get to work together, knowing and trusting we are beloved people of God and all that we do and all that we are show God's everlasting love to the world.
God's Peace, Love, and Blessings, 
Beth+