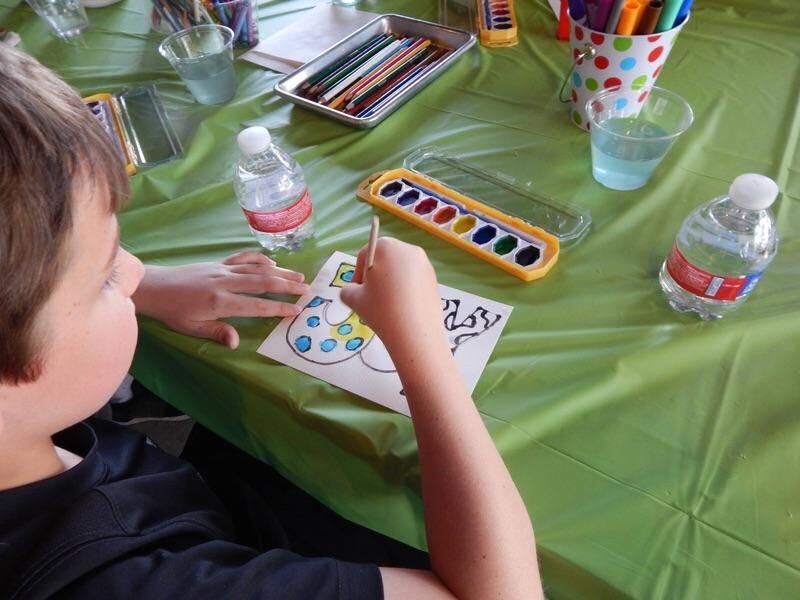 JOY Camp – St. Nick's News June 20, 2023
Full St. Nick's News for June 20, 2023
Dear Friends-
I am excited for JOY Camp next week. The dates are Wednesday June 28th through Friday June 30th. We will meet from 5:30 to 7:30pm. Friday will last a little longer for water games. JOY Camp is our intergenerational Vacation Bible School. All ages gather to eat, learn, pray, sing, and create. You are always welcome to invite your friends and family to join us.
In order to make sure we have enough supplies and food, please RSVP to this link. If you can donate $25 to the event, you can use the category St. Nick Christian Education in the online donation linked on the registration form and here. We are also accepting donations of yarn, Ice Tea, Lemonade, Juice Boxes, and Sparkling Waters. If you really want to go the extra mile you can drop off desserts at JOY Camp or come and help us decorate on Tuesday, June 27th at 5pm.
We call our Camp JOY Camp because we take three main teachings from Scripture and help them relate to Jesus, Others, and You – JOY. This year we are learning about Jesus our Good Shepherd. We will also hear the parable of the Mustard Seed and how we can reach out to others as our faith grows. And finally we will hear a story on baptism and how everyone is invited into saying Yes to a lifetime with God through our baptism.
I hope to see you next week, if not, please keep this learning opportunity in your prayers –
Gracious and Loving God, you have called your beloved children of all ages to be Your disciples. We seek your guidance and your grace next week as we come together to learn of Your great love for us. Help us to form stronger friendships, grow in faith, and share our wisdom and knowledge with one another. Draw near to us and bless us with your presence. Empower us with the strength of Your Holy Spirit that we may share Your love with our friends, family, and neighbors. We pray all these things through Jesus Christ, our Lord. Amen.
God's Peace, Love, and Blessings,
Beth+