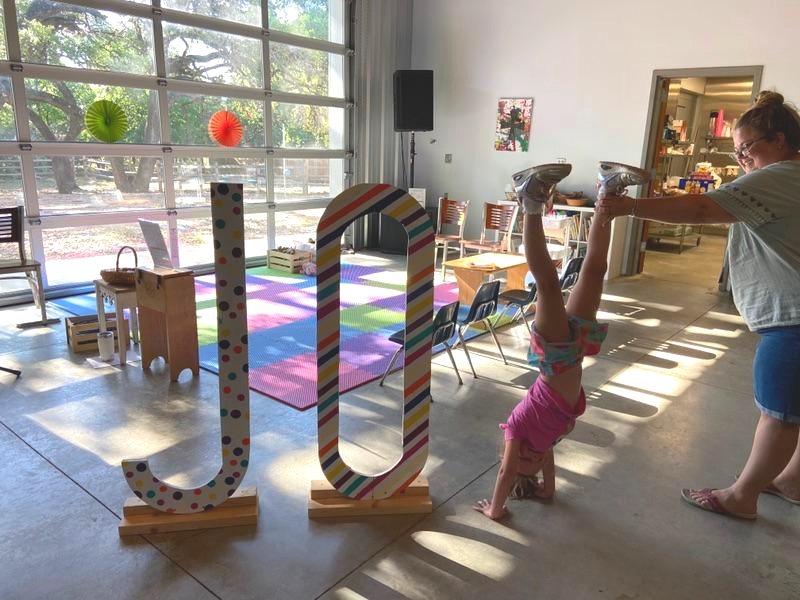 JOY Camp! – St. Nick's News July 6, 2022
Full St. Nick's News for July 6, 2022
Dear Friends,
We had our first Vacation Bible School at St. Nick's this past week. Our JOY Camp was a great success! People of all ages gathered to create, pray, sing, dance, eat, learn, and laugh. My heart is full of gratitude for the time spent together and the love and care that was poured out for one another.
There are moments in the life of our church when I can clearly see God at work in us. I imagine this is what the crowd felt like when they were fed some bread and fish in our gospel stories. A little offering becomes a great and hearty (we can also add hardy to this as well) feeding for the entire community. The importance of new friendships, fun memories, and meeting our neighbors feels like a beautiful gift and miracle from God in and through Jesus Christ.
Thank you to the many people who helped. Our cooks for the week – Hillys, Kathy, Mike, and Rose Marie kept us well fed and shared much love through food. Nadine, Emily, and Clara were helpful with the decorations. Alyssa from Cake Llama was so fun in sharing her baking skills and helping us decorate cookies. Becky, Anne, Howard, and Mike shared their gifts of music with us. Jeremy helped with all things tech and Patrick helped with moving table and chairs. Gerri, Katy, and Rose Marie taught us during the week and showed us Godly Play stories. Thank you to everyone who showed up to help and clean and create!
You made this camp special and beautiful! I hope you enjoy these pictures from camp and rejoice in the beautiful miracle God has given us – one another.
God's Peace, Love, and Blessings, 
Beth+