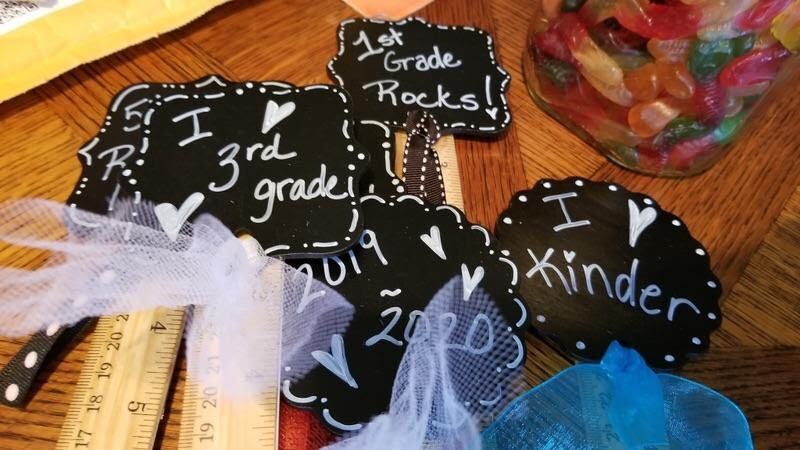 Hope is a Gift from God – St. Nick's News July 27, 2023
Full St. Nick's News for July 27, 2023
Dear Friends-
We have an electronic device in our kitchen that scrolls through our pictures and brings up memories and reminders of previous years for us. To my delight, it brought up some pictures of our first ever event at St. Nick's – our Back Pack Blessing in August of 2019.
We had six families gather at a home here in Bulverde to prepare lunches, gifts, and decorations for our event. From our start, all ages came together to work to create a loving event for our friends, family, and neighbors.
I am sharing some of our pictures from our prep time in 2019 and our Backpack Blessing Event. When I look at them, I am reminded of how much excitement, possibility, and hope was in the air. We were going to start off the school year with outreach to school kids in El Paso and gather with friends and family to eat, laugh, play, and pray.
As we enter into this new month of August I am still in awe of and highly aware of God's presence with us. There is still so much excitement, possibility, and hope in the air.
Our Psalm for Sunday, Psalm 105, begins –
O give thanks to the LORD, call on his name,
make known his deeds among the peoples.
Sing to him, sing praises to him;
tell of all his wonderful works.
Glory in his holy name;
let the hearts of those who seek the LORD rejoice.
This is a beautiful reminder to me that all the excitement, possibility, and hope we feel is a gift from God. God has done amazing works in our community. God has brought us together, guided us through a pandemic, and is constantly loving us and forming us.
As you all celebrate last minute summer vacations, preparing to go back to school, looking to new adventures this fall, and trying to survive this unbearable Texas heat, I pray God will renew your spirit with memories of wonderful works in your life. I pray God will inspire you to give thanks for all the blessing in your life.
I know that for Jeremy and me, as we go on our vacation this week, we are singing praises for the blessing of you, our St. Nicholas family. We are thanking God for all the people we have been blessed to know and love through the planting of St. Nick's.
A prayer for all of us as we enter into this new month, new school year, new year of being a vibrant community of faith, hope, and love together:
Gracious God,
You have blessed us with so many gifts. You have blessed us with Your presence and Your love. You have blessed us with one another. Be with us as we work and play, praise and rest. Let Your spirit be know to us, as we come together to worship at St. Nick's. Be known to us in the Word spoken and heard, in fellowship with one another, and in the breaking of bread. Give us joy in all your works – past, present, and yet to come. Grant that we may always be a people who glorify You through our love for one another, the world and Jesus Christ our Lord and savior. Amen.
God's Peace, Love, and Blessings,
Beth+