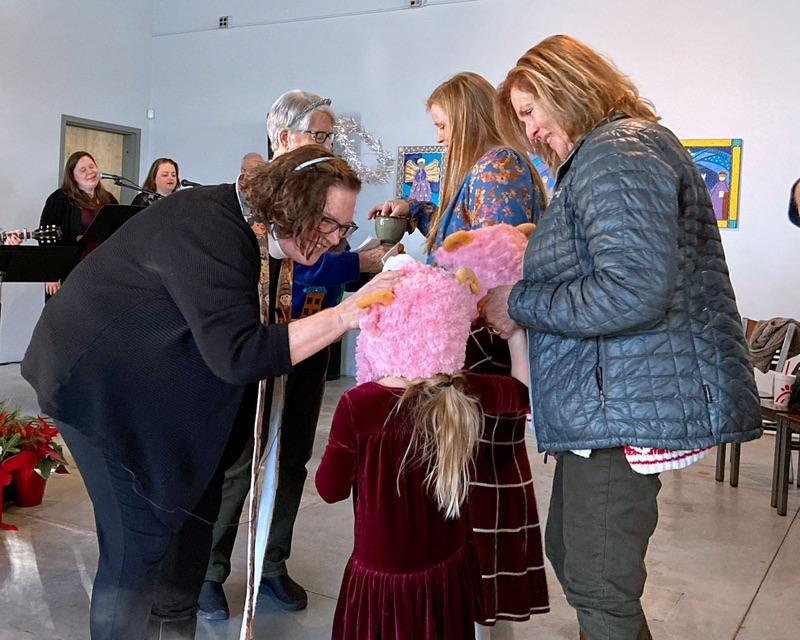 Happy Epiphany – St. Nick's News Jan. 6, 2023
Full St. Nick's News for January 6, 2023
Dear Friends,
Happy and Blessed Epiphany to you!
The Feast of the Epiphany is observed on January 6th. Epiphany means to "reveal" or "show." The Feast of the Epiphany is the day we celebrate the greatest gift God has given us – God incarnate, God made known in Jesus our Lord and Savior.
One of my favorite prayer books is by author John O'Donahue. He is an Irish author, teacher, writer and poet known for sharing Celtic spiritual traditions. In To Bless the Space Between Us he shares many prayers and blessings. One of my favorites is a new year's blessing.
He wrote a blessing for his mother called, Beannacht-for Josie: A Blessing for the New Year. Beannacht is the Gaelic word for blessing. A blessing is a pronouncement of God's Love and Favor to His people. When we bless one another we are recognizing God's love that resides in one another and in the space all around. Anyone can bless. Which is to say, anyone can name God's work and love in and among us. Anyone can ask God to continue His work of sanctification – continue His work of making all of life holy…
I would dare to say we need to continually bless one another. We need to call forth God's work in each other and celebrate it when it happens. We also need to challenge each other to action when our faithfulness is lacking. It seems to me that there are a great many people fearing that the world is growing increasingly darker and more broken by the minute. But we, as a people of light, embrace Christ's coming into the world and dare to point out this goodness and love that pierces those dark and dimly lit spaces.
Beginning today we enter into the season of Epiphany. Epiphany, where we hear stories that reveal the divinity of Jesus and lead us to celebrate Him as Lord and Savior. During the season of Epiphany we are invited into intentionally focusing on revealing Jesus to the world and one another. So for you, my dear friends and family at St. Nicks – May God deeply and mightily bless you in this New Year.
A Blessing for the New Year by John O'Donohue
On the day when
The weight deadens
On your shoulders
And you stumble,
May the clay dance
To balance you.
And when your eyes
Freeze behind
The gray window
And the ghost of loss gets into you,
May a flock of colors,
Indigo, red, green
and azure blue,
Come to awaken in you
A meadow of delight.
When the canvas frays
In the curragh of thought
And a stain of ocean
Blackens beneath you,
May there come across the waters
A path of yellow moonlight
To bring you safely home.
May the nourishment of the earth be yours,
May the clarity of light be yours,
May the fluency of the ocean be yours,
May the protection of the ancestors be yours.
And, so may a slow
Wind work these words
Of love around you,
An invisible cloak
To mind your life.
Yours in faith and hope,
Beth+