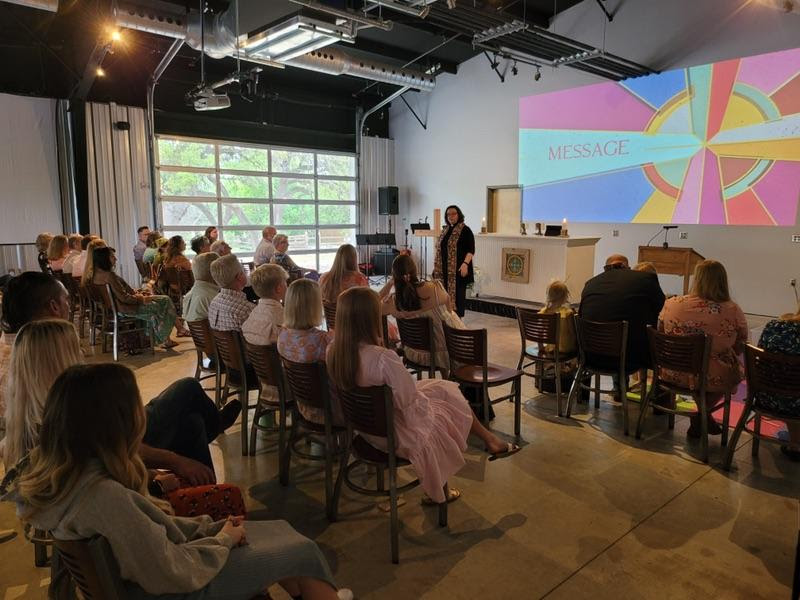 Happy Easter – St. Nick's News Apr. 20, 2022
Full St. Nick's News for April 20, 2022
Dear Friends,
Thank you so much for a blessed Holy Week and Easter! What a beautiful and spirit-filled time of gathering, praying, praising, and worshiping Jesus.
I am filled with deep gratitude and appreciation when I think of all the work given with such joy by so many. Thank you to all of our musicians, tech crew, altar team, greeters, readers, egg hiders, cross flowerers, cross makers, picture takers, pot-luck and kitchen helpers. It is an honor and blessing to serve with you.
I am also filled with gratitude and appreciation for the time spent together – in person and online. One of the odd thanksgivings from our COVID pandemic, has been the blessing of our online ministry offerings. We have been able to offer worship, prayers, songs, and glimpses of our community through social media and our website. We know not everyone can be with us in person, and we are thankful that God has made a way for us to share the love of Jesus and the joy of Easter to others through online efforts.
After the festivities on Sunday ended, I sat in our sanctuary for a time, giving God thanks for the blessing of our life together. Walking through Holy Week with others is a moving and insightful experience. The intimate moments of prayer, the beautiful liturgies throughout the week, the music that brings tears to your eyes – are all blessings. And I must confess, I couldn't help but feel the abundant love of God through our time together on Sunday.
Our time spent laughing, singing, eating, creating art, hunting eggs, flowering the cross, making new friends and connecting with old ones, dodging pollen and inch worms in our outdoor worship, proclaiming alleluias, watching our littles dance to music, and worshiping our Risen Lord Jesus Christ together felt precious and awesome!
Easter is a season – not just a day. We are in Eastertide and it lasts for 50 days. I pray that the Holy Spirit will continue to fill our hearts with awe and precious moments of love and joy.
As you journey through this Easter season, keep in mind the cheerful words of this seventeenth century Easter Carol…
The whole bright world rejoices now:
with laughing cheer! with boundless joy!
The birds do sing on every bough:
Alleluia!
Then shout beneath the racing skies:
with laughing cheer! with boundless joy!
To him who rose that we might rise:
Alleluia!
God, Father, Son and Holy Ghost:
with laughing cheer! with boundless joy!
Our God most high, our joy, our boast:
Alleluia!
May your Easter season be filled with laughing cheer and boundless joy! May it be filled with the knowledge that you are loved beyond measure and lead you to shout with great joy, many-many alleluias!
And, much like this Easter Carol: God's Peace, Love, and Blessings,
Beth+