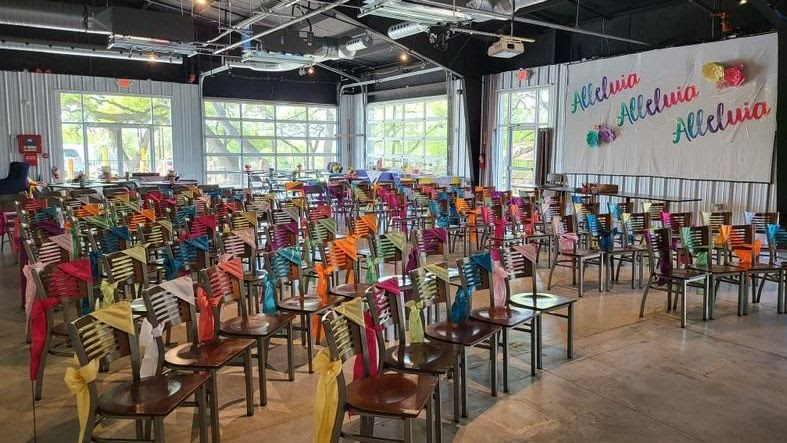 Happy Easter! – St. Nick's News Apr. 13, 2023
Full St. Nick's News April 13, 2023
Dear Friends,
Alleluia! Christ is Risen! The Lord is Risen Indeed! Alleluia!
In his book, Eight Habits of Love, the Rev. Ed Bacon has a chapter on the Habit of Community. He writes, "Community is not just a collection of individuals, it is a coming together of people who work constantly to cast aside their fearful selves and open their hearts to allow the beloved within to flow outward towards others, perpetuating the inflow and outflow of energy… " In our Christian tradition we call community the Body of Christ. A body of people who come together to recognize that Jesus, the beloved, is somehow moving in and through us to create a more loving and grace-filled life together. A life that is moved to share God's love with one another and the world.
The past few weeks, I have seen how beautiful the body of Christ is and how powerful communities are when they come together to work, worship, pray, and celebrate. Thank you for joining us over this past Holy Week. You are a blessing!
I hope you enjoy the pictures from Holy Week (see full newsletter in link above) and the workdays leading up to it. I pray your Eastertide (the great 50 days of Easter) will be full of love and joy.
God's Peace, Love, and Blessings,
Beth+