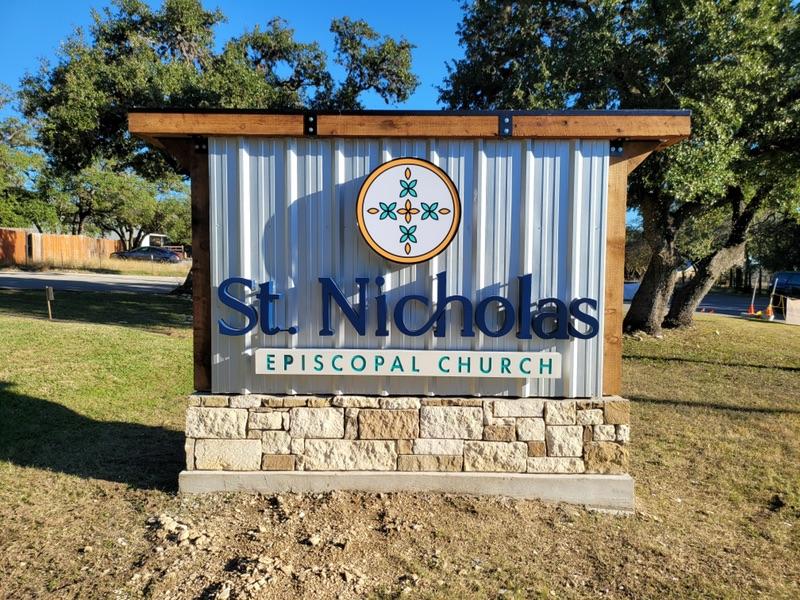 Gathering Together – St. Nick's News Nov. 10, 2022
Full St. Nick's News for November 10, 2022
Dear Friends,
The other day a friend of mine sent me a link to the worship song
All Who Hunger Gather Gladly
. If you are not familiar with this hymn, I encourage you to click on the link to have a listen.
I am especially fond of the second verse –
All who hunger, never strangers; seeker, be a welcome guest. Come from restlessness and roaming. Here, in joy, we keep the feast. We that once were lost and scattered in communion's love have stood. Taste and see the grace eternal. Taste and see that God is good.
Anyway, we shared our appreciation for the acoustic take on this classic hymn with lyrics written by Sylvia Dunstan. It brought back memories of shared worship and began an exchange of proclamations on where we have been seeing God at work in our lives and in our churches.
I love the reminder that all who hunger are never strangers and those who seek are welcome guests. I think it is a very brave act to come to church (especially as a visitor or guest) and a brave act to join in a small group that leads to growing in friendship and faith. I pray that we will always be a place where we all take on the responsibility and honor of welcoming the wanderers and seekers who are coming to St. Nicks.
Anyone seeking God's joy and love will find plenty of opportunities here at St. Nicks. Just the next few weeks alone -we have tons being offered! Here's a list of all that we have going on each week and our special offerings –
Every week we have the following:
Sunday
8:30am Outdoor Worship
9:30am Indoor Worship and Live Stream Worship
Tuesday
Bible Study on the Gospel of Matthew from 7:00-8:15
Wednesday
Praying in Color Small Group meeting at St. Nick's from 9:30-10:30am – join leader Rose Marie for a time of Lectio Divina with the scriptures
Holy Hangout with Mother Beth and Mrs. Jena from 4:30-5:30 – all children and youth are welcome
Dinner Church from 5:30-7:30 at St. Nick's
Thursday
Bible Journaling with Missy at 9:30am – discuss and create art in response to the week's Gospel reading
Men's Lunch Group at St. Nick's at 11:30am– bring your lunch and come pray from the Book of Common Prayer
Women's Bible Study via zoom with Rev. Beth at 1:00pm
Special Events and Opportunities:
Friday November 11th
6pm – Ladies Night Out at Vine in the Village and at St. Nick's
Saturday November 12th
8am – Work Day – help prepare and clean up our church and campus
9am-1pm – Episcopal Church 101 with Rev. Beth
Sunday November 13th
8:30am – Outdoor worship
9:30am – Indoor and livestream worship
After 9:30 worship – St. Nick Arts and Socials – Come and paint new artwork for our walls
Sunday November 20th
No 8:30am Worship
9:30am – Indoor Worship with a visit from our Bishop the Right Reverend David Reed
After worship – Pot-Luck – bring your favorite dish/treat and spend time together as a church family celebrating our life together.
Sunday, November 27th – The first Sunday of Advent
8:30am – Outdoor Worship
9:30am – Indoor Worship with livestream and Advent activities after church
As we come to the end of the Season of Pentecost, I am giving thanks for all the opportunities ahead of us to worship, pray, learn, laugh, eat, and grow in faith and friendship.
God's Peace, Love, and Blessings,
Beth+