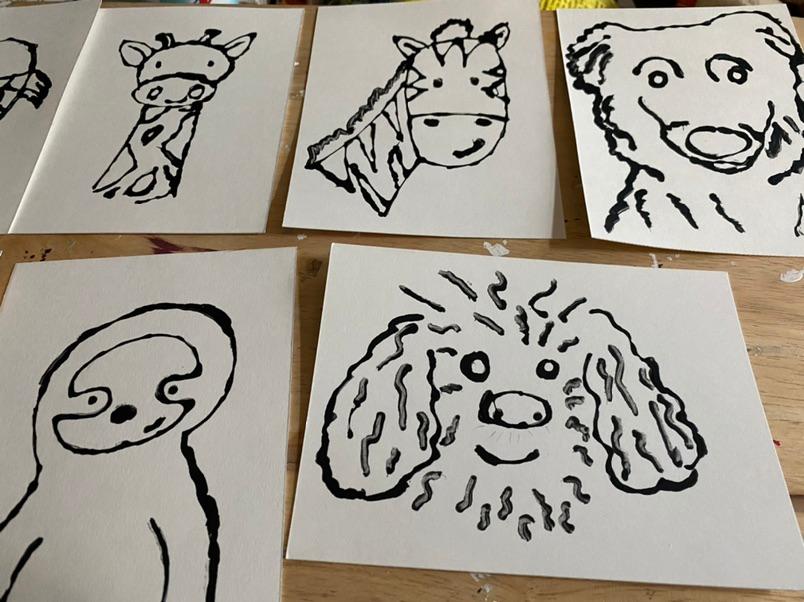 For the Love of People – St. Nick's News Sept. 30, 2022
Full St. Nick's News for September 30, 2022
Dear Friends,
In last week's newsletter, I shared about St. Francis and his love of animals. This week I want to share about his love of people.
Francis was born around 1181 in Assisi, Italy. He was the son of a wealthy merchant and had a wild and indulgent youth. He had the first of what some refer to as many conversions after he was imprisoned by captors and became very ill.
Legend has it that one day while riding on a horse in the local countryside, Francis came upon a leper. In his youth, and before his encounter with war, Francis would have run from the leper. But instead of ignoring him or running away, Francis embraced and kissed the man. Historians share that Francis was filled with joy and sweetness.
Another well-known story, perhaps one of the most famous stories of St. Francis, is that of Francis and the taming of the wolf on behalf of the people of Gubbio.
A wolf had been terrorizing the people of Gubbio, eating their animals and killing people. Legend has it that as the wolf was charging towards St. Francis, he made the sign of the cross. In addition, Francis said "Come here, Brother Wolf. I command you on behalf of Christ that you do no harm to me or to anyone." After Francis had invoked the Father, Son and Holy Spirit and said his words, the wolf stopped running at him, closed his mouth, and became as meek as a lamb. Throwing itself at the feet of St. Francis, the wolf bowed his head as Francis promised that the townspeople would take care of him and he, the wolf, needed to stop hurting them and their animals.
It is no wonder that Francis is the patron saint of animals, ecology, families and peace. He dedicated his life to building up the church of God and to imitating Christ.
His love and devotion to Christ is still felt to this day and inspires us to live following his footsteps of love and care for animals, the environment, and for one another. On page 833 of our Book of Common Prayer, we have a prayer attributed to him:
Lord, make us instruments of your peace.
Where there is hatred, let us sow love;
where there is injury, pardon;
where there is discord, union;
where there is doubt, faith;
where there is despair, hope;
where there is darkness, light;
where there is sadness, joy.
Grant that we may not so much seek to be consoled as to console;
to be understood as to understand; to be loved as to love.
For it is in giving that we receive;
it is in pardoning that we are pardoned;
and it is in dying that we are born to eternal life. 
Amen.
I pray that we may be inspired by Francis – not just to celebrate his life but also to take his faithful example and live a little more like him – sharing compassion, kindness, love, and grace with our brothers and sisters, the environment, and of course with our animals.
God's Peace, Love, and Blessings,
Beth+