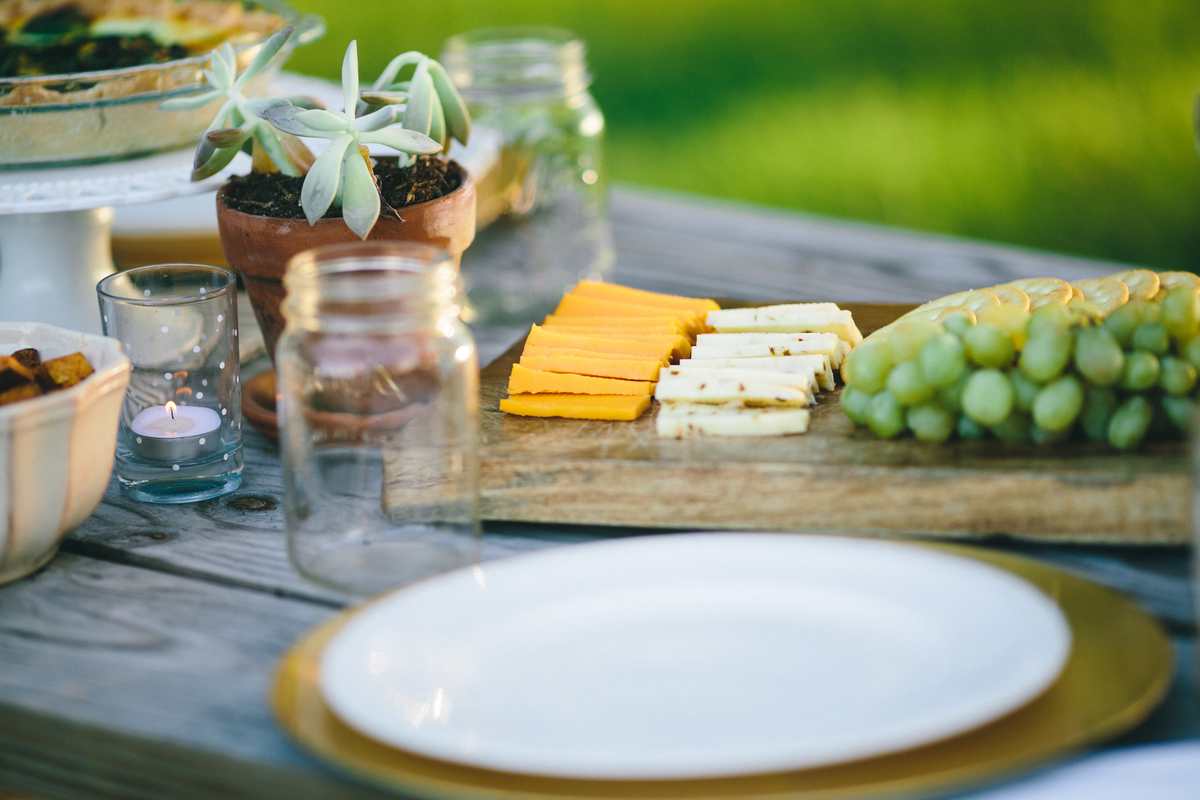 Dinner Church – St. Nick's News Oct. 1, 2021
When Jeremy and I were called to begin a new worshiping community, we were given the opportunity to research different areas and blessed to choose the area to plant a church. We did a fair amount of study in West San Antonio, Bulverd/Spring Branch, South Eastern New Braunfels, and Kyle.
On our first day driving in the Bulverde/Spring Branch area we were in love. We loved the beauty of the Hill country and we loved the friendliness of the people. Early afternoon, after spending the morning exploring the area, we stopped at this little hamburger place called Front Porch Bar and Grill for lunch. It was rustic and cute, had down to earth food, and we discussed what we had witnessed driving around.
I remember dreaming and us talking about how cool it would be to worship in a place like Front Porch. It was so approachable and peaceful and warm. We did not know then that God would lead us to make that dream come true.
That was in January of 2019 and here we are in October of 2021, worshiping at the New St. Nicks – old Front Porch Bar and Grill. God's hand has been guiding us since the beginning of St. Nick's and everyday we thank God for God's providence, grace, and blessings.
I love that the space we occupy was once a gathering place for family and friends. Restaurants are places where people come together to connect, experience good food, remember stories, and make new memories. Sometimes the food is comforting, sometimes gourmet, sometimes familiar and sometimes new and horizon expanding. But no matter what gets served, memories form and become embedded within us when we gather to eat.
I can remember countless coffee dates, breakfast, lunches and dinners with many of you all as we have spent time dreaming, planning, and organizing for St Nick's. It seems fitting and right for our space and for our faith formation to continue gathering around food and making memories together.
On Wednesday Octoer 6
th
 we will begin a new endeavor, Dinner Church. Dinner Church is a simple way of doing and being church that is centered around the process and experience of dinner together as a community of faith. It is pretty simple, faithful, and harkens back to the beginning of the Christian Church. Much like the earliest beginnings of the church, we will gather to prepare a meal together, pray, eat, learn, clearn-up and make faithful memories. If you want to learn more about the Dinner Church movement you can check out this 
website
.
Dinner Church is come as you are, casual, everyone participates as they are able, and an intimate and authentic time of getting to know each other. We will begin to gather at St. Nicholas at 5:30 to begin to chop fruits and veggies for salads and for dessert, set the tables, and finish prepping the meal. This week we will have pulled pork for sandwiches (with regular rolls and gluten free rolls) and vegetable soup for the vegetarians among us. You are invited to bring a favorite side dish (if you desire) for you and two to three other people. We are a generous community that loves to cook for armies, so please keep it small family sized. You are also invited to bring your favorite beverage although we have water, soda water, sodas and ice tea in the fridge.
After our prepping, we expect begin dinner around 6:15 or 6:30pm. Over dinner we will have an informal prayer of thanks – an informal eucharistic prayer reminding us of the many meals Jesus shared with his disciples and followers. We will be reminded that we belong to this great cloud of faithful witnesses of culinary awesomeness. We will have short talk about meals with Jesus and small group questions for us to get to know each other and share our stories.
Dinner church is a place, time, and experience where all ages are welcome. It is a time when all people are welcome – churched and non-churched, those questioning and those wondering and those who have (or think they have) lots of answers to their faith ponderings. You can invite your friends, your family, your work colleagues, your neighbors.
I do need a couple things from you. Show up with an open mind and heart to a new experience for all of us. Recognize this is a new ministry and us attempting to "do church differently and intimately" so we will experience changes as the weeks go by. We will utilize our outdoor and indoor spaces with garage doors that open to continue being safe during this time of pandemic life. Please RSVP to 
revbeth@stnickshillcountry.org 
or text me at 214-213-0739 by midafternoon on Tuesday October 5th. If you are able to donate a small fee, we will have a basket out for donations to cover the cost of the food.
You can contact me with questions – I am always happy to talk about our events and ministries here at St. Nick's. I hope and pray, through Dinner Church and through our time together, you too will begin to dream about the opportunities before us in our community of faith. We are blessed beyond measure. God is doing infinitely more than we can ask or imagine (Ephesians 3:20) so let us dream our dreams, invite our friends, and make beautiful, holy memories.
God's Peace, Blessings, and Love,
Beth+