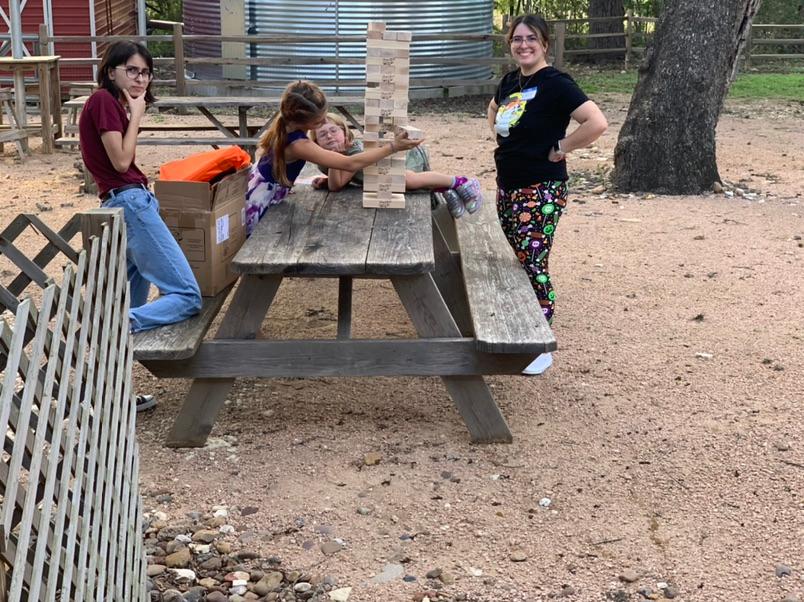 Consecration Service – St. Nick's News Oct. 22, 2021
Hello Friends!
Last week the Diocese of West Texas sent out this invitation to our Consecration Service –
The Episcopal Diocese of West Texas and St. Nicholas Episcopal Church Plant, Bulverde request your prayers and presence for the St. Nicholas Consecration Service, Tuesday, November 2, from 6:00 p.m. to 7:30 p.m., both online and in-person at 2265 Bulverde Road, Bulverde, Tx. Clergy will not vest, and a reception will follow the service.

In August 2021, 
St. Nicholas Church and the Diocese announced
 the purchase of Front Porch Bar & Grill in Bulverde by the Episcopal Corporation in West Texas, for use as the church plant's new worship facility and home base for its growing ministry.
Reflecting on this new step for St. Nicholas, the Rt. Rev. David Reed said, "In this long season of COVID frustration and uncertainty, St. Nicholas has been a steady source of inspiration. God has blessed the Rev. Beth and Jeremy Wyndham's good work. The Spirit has brought together a wonderful bunch of people and now has planted them among their gracious and welcoming neighbors in Bulverde."
The Rev. Beth Wyndham, St. Nicholas Church Planter, shared, "We are so delighted to celebrate this milestone with our friends, neighbors, St. Nick's community, and our diocesan family. Over the last few months, our congregation and leadership team has been keenly aware of the great many people who have led us to this point in the life of St. Nicholas. We look forward to giving thanks for everyone from the initial Church Planting Task Force, diocesan staff and Episcopal Corporation in West Texas Trustees, to the countless volunteers and community members who help form us to share God's love and joy."
Rev. Wyndham continued, "In his first year as Bishop Coadjutor, Bishop Reed laid out initiatives that would help guide the Diocese as we walk together toward the Kingdom of God, including Church Planting. This has been central to his priorities as Diocesan Bishop from the start, and we can't wait to have Bishop Reed bless this space and celebrate his vision being realized."
St. Nicholas Episcopal Church, Bulverde currently gathers for Worship on Sundays at 8:30 a.m. and 9:30 a.m. at 2265 Bulverde Rd. in Bulverde, Tx. All are welcome. For more information on St. Nicholas Hill Country, visit 
www.stnickshillcountry.org
, and stay connected on Facebook, Instagram, and Twitter @stnickshillcountry.
We are so excited to celebrate this milestone with you! A Service of Consecration is a blessing… a rite/ritual that is enacted to declare something holy and sacred. Every time we are in our space, God is making it holy through our use and our time together. Still, it is a joyful milestone and incredible gift to have our Bishop, The Rt. Rev. David Reed come and conserate our space. I hope you and your family will come to the event and be part of this moment in our history. There are so many people who have shaped St. Nicholas through their prayers, meetings, research, and faithful decision making. We have had so many community members who have offered financial support, prayer support, their ministry of presence, and guidance to this point. It will be good to celebrate what God is doing in and through St. Nick's, and in and through our diocese.
God's Peace, Blessings, and Love,
Beth+