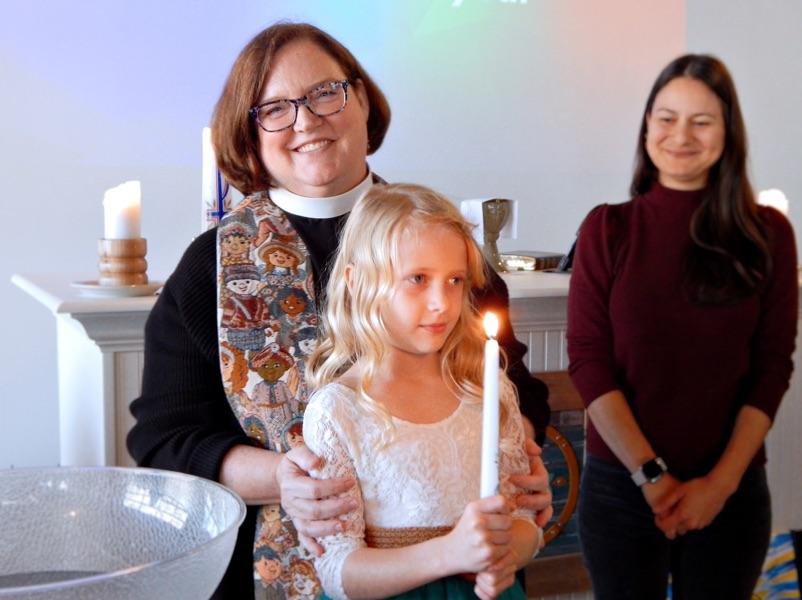 Come and See – St. NIck's News Jan. 13, 2022
Full St. Nick's News for January 13, 2022
Dear Friends,
Our Gospel reading for this Sunday is John 1:29-42. Jesus, after noticing two of John the Baptist's disciples following him, asks, "what are you looking for?" A question we can all relate to…
Some of us are in a constant state of looking for our keys, a cup of coffee, and more time. Some of us are in a space and place where we are looking for meaning, love, peace, comfort, or healing. Join us for church on Sunday and you will hear more about Jesus and his invitation to look… to come and see…
If you are in a space or place where you are looking for a deeper faith life, I want to invite you to take advantage of some of the offerings we have at St. Nicholas. We have ways to engage as individuals and corporately.
When you walk into our sanctuary, on the right hand side there is a prayer corner. We have a prayer wall where you can place your prayer requests and a couple of chairs where you can find a quiet moment to pray for your needs and the needs of the world. In the same corner, we have a bookcase with books you can borrow to learn about the Episcopal Church, Books of Common Prayer – our worship book, and books on prayer and spiritual disciplines.
We have plenty of opportunities to learn and grow in friendship and faith also. We have weekly bible studies and small groups, worship and dinner church. Beginning on February 2nd we will have a new learning opportunity in Financial Peace being offered here at St. Nick's. During the season of Lent we will have a midweek healing Eucharist on Thursdays at 11:00.
The invitation to "come and see" all the offerings at St. Nick's could go on and on. I feel compelled to add, that one thing to look for at St. Nick's, is simply the love of God found in one another. Every morning I wake up, I am on the look out for an experience of God. Without fail, I have an encounter whenever we are gathered. This past Sunday, during our baptism, I was profoundly moved by hearing a child make vows to follow Jesus as her Lord and Savior. I was encouraged and inspired by the many different people writing prayers and placing them in the candidate's faith box. Both these acts reminding me of our call to follow Jesus, be with one another on the journey, and expect God in Jesus Christ to show up whenever we are together.
I look forward to seeing you on Sunday. I can't wait to hear about all the things you are looking for…
Yours in faith and hope,
Beth+