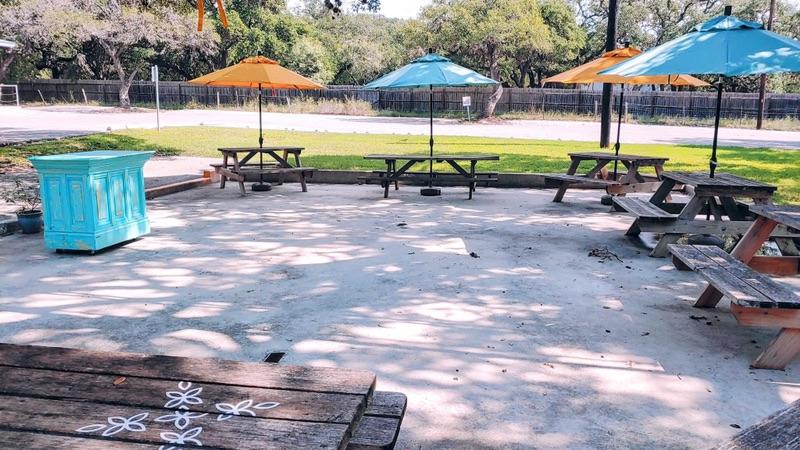 Co-Creating With God – St. Nick's News Oct. 15, 2021
Hello Friends!
Do you ever just laugh in delight at the Holy Spirit's timing? Sometimes I can't help but laugh with great joy at how timely God's Spirit is in being present with us and leading us.
This past week, we had some new young visitors at our 8:30am worship. They were creative souls and ended up using the chalk to add to the beauty of our space. They also colored pictures of their surroundings and captured our barn storage shed, the pumpkin photo booth and the trees quite nicely!
It was, for me, utterly delightful to see our community through their perspective. It also reminded me of our call to create… co-create with God.
Of course creating and co-creating with God is exactly what we have been doing! All the work and love we have put into this building and the grounds, our newly refinished altar and the outdoor chapel space are examples. Our artwork on the walls are another. In addition, and most importanlty, our ministries that we have started are us co-creating with God too.
The beauty of a church plant, beginning a new worshiping community, is the potential of all of us to create and form the church's ministries, her future, her… DNA.
So what is the first step to creating with God? Well… first we pray. By pray, I mean for us to listen and speak to God. What is it you are longing for? A bible study? A book study? Contemplative Prayer Group? To help younger children be formed in faith? A health and wellness emphasis and how it relates to faithful living? What is it that your soul longs for and God's Spirit is whispering to you?
It may be that you, or we, are not called to create a new thing but to embrace a way of "being" in our community. Maybe God's spirit is saying your presence at St. Nick's is wanted and needed. That by showing up at worship, or events, or studies, you are helping form us by sharing your wisdom, life experience, your faith.
This may be blasphemous, but when I imagine God creating, God is definitely taking everything in – the sights, the sounds, the smells. God is surveying all that has been done, feeling all the feels, and daring to take things a step farther. God creates in order to inspire and bring life, light, love, and joy to the world.
God blesses us through creation. That is to say, the world around us (people, animals, nature, all the things…) are full of wonder. God wants us to step into a world of wonder, grow in faith through the art of creating, or rather co-creating with Him.
You may be thinking, but I'm not a creative person. I don't paint or write, or sing, or dance. That is totally limiting how we see creating with God. The engineer who comes up with a plan to make our space safe for others is just as creative as the musician who plans a hymn sing for the congregation. God simply wants us to create with Him, in order to share the love of Jesus with one another and our community.
So after you pray, after you have listened and spoken to God about your heart's desire, what next? The next step is to make an appointment with me. Let's talk about how God wants to form you in faith and what you are being called to do and/or be in our community of faith. Let's celebrate what God wants to create through you and talk about the possibilities at St. Nick's.
Also, save the date for our St. Nick's Dream Day on December 12th. We will gather for lunch, we will spend time together dreaming about this next year of life together and we will pray about what God is calling us to do and be as a community of faith.
Last, but not least, give God thanks. Give God thanks for the wonder and beauty all around us. Give God thanks for all the challenges we face. Give God great thanks for all the opportunities in front of us to share the Good News that God loves us and the world beyond measure and can do infinitely more than we can ask or imagine.
God's Peace, Blessings, and Love,
Beth+