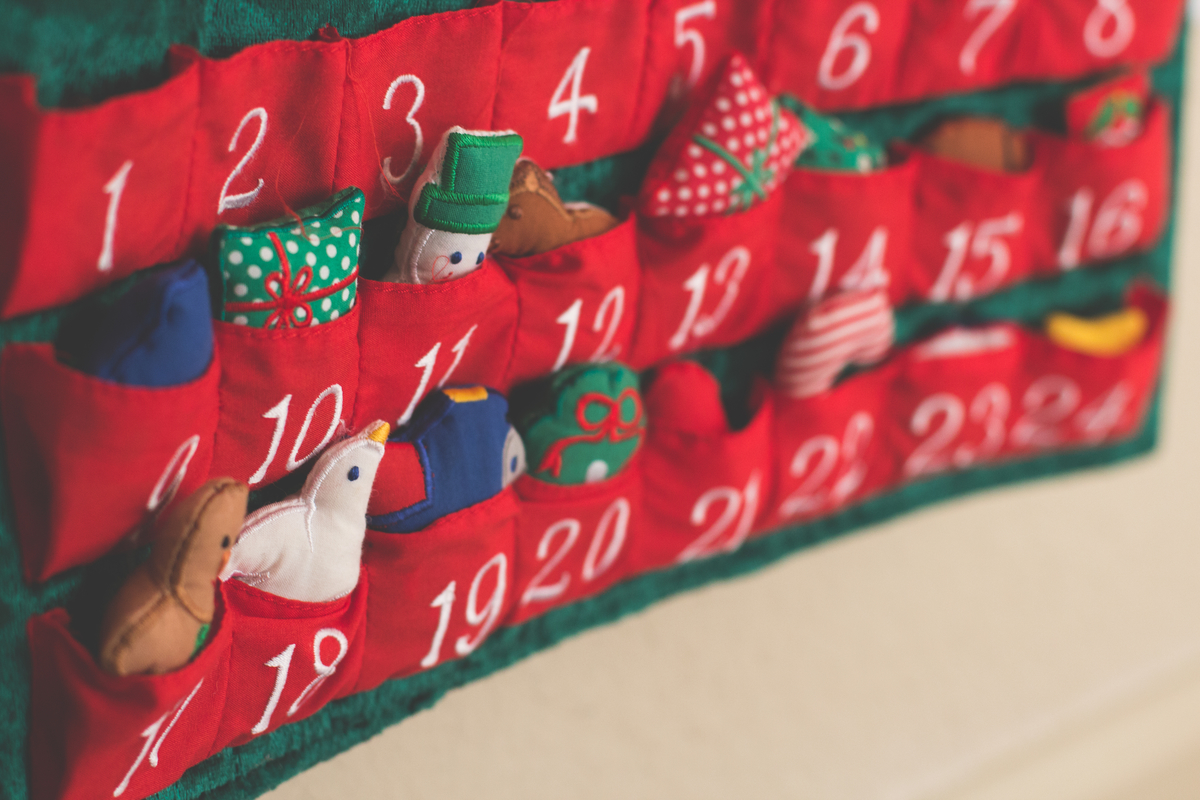 Christmas Traditions – St. Nick News Dec. 16, 2022
Full St. Nick News for December 16, 2022
Dear Friends,
You have to love Christmas traditions, right? We all have them…
When I was little, I loved this time of year. So fun to bake Christmas cookies and dim the lights while my dad and I sat on the couch and watched the Christmas tree lights blink off and on. I also loved watching Christmas classics on TV – Rudolph the Red Nosed Reindeer, Frosty the Snowman and of course, A Charlie Brown Christmas.
I mean, who doesn't love Linus and his famous recitation of Luke's Gospel? Here is the dialogue shared between Charlie Brown and Linus in A Charlie Brown Christmas:
Charlie Brown begins with, "I guess you were right, Linus. I shouldn't have picked this little tree, Everything I do turns into a disaster. I guess I don't really know what Christmas is all about. Isn't there anyone who knows what Christmas is all about?"
"Sure, Charlie Brown, I can tell you what Christmas is all about," said Linus.
We get to see Linus walk to center stage and he says, "Lights, please."
And there were in the same country shepherds abiding in the field, keeping watch over their flock by night. And, lo, the angel of the Lord came upon them, and the glory of the Lord shone round about them: and they were sore afraid. And the angel said unto them, Fear not: for, behold, I bring you good tidings of great joy, which shall be to all people. For unto you is born this day in the city of David a Saviour, which is Christ the Lord. And this shall be a sign unto you; Ye shall find the babe wrapped in swaddling clothes, lying in a manger. And suddenly there was with the angel a multitude of the heavenly host praising God, and saying, Glory to God in the highest, and on earth peace, good will toward men. (Luke 2:8-14 KJV)
This was the first Charlie Brown animated special and the producers and executives involved were convinced it would be a flop. The slow pace, the overly simplistic animation, and the jazzy music were worrisome. When Charles Schultz, the cartoon animator, insisted on having Luke's Gospel read, they were positive this special would die after it's airing.
They were wrong! So wrong!
A Charlie Brown Christmas
has been watched and cherished for over 57 years. You can find the scene I'm talking about 
here
. What's not to love about a little kid reciting scripture and reminding us about the meaning of Christmas! In this scene we are reminded of how mean people can be as the kids all laugh at Charlie Brown. But we also see the hope we have in God as Linus explains how God recognized the need for pure love to come among us and came to us in the form of a child – Jesus. We call him our Savior, our Lord who leads us into hope and joy.
I hope to see you at one of our Christmas Eve services to celebrate the birth of Jesus. As a reminder – we will not be having a Christmas Day service but you can join us on the 24th at either 3:30pm or 6:30pm. On New Year's Day we will only have one worship service at 9:30am. We have Dinner Church this week with a Chili Cook-Off on the 21st. Our classes and small groups are taking a break until the New Year.
I hope and pray you have a blessed and merry Christmas. I pray God will surround you with peace and joy as you celebrate the true meaning of Christmas – Jesus who is with us, guiding us, loving us, and blessing us.
Faithfully yours in Christ,
Beth+