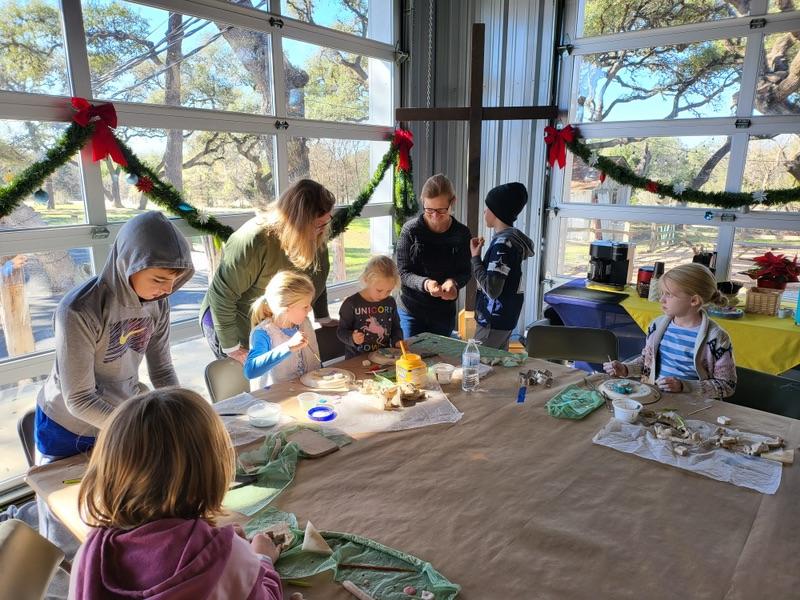 Christmas – St. Nick's News Dec. 23, 2022
Full St. Nick's News for December 23, 2022
Dear Friends,
Well it is finally upon us – Christmas is here! What a joyous gift to be your pastor and friend as we all come together to worship, praise, sing, pray, learn and laugh. It has been a beautifully full Advent with a field trip to A Walk in Bethlehem, our first ever Jazz Lessons and Carols, a baptism, children's communion instruction workshop, and our normal gatherings of worship, dinner church and small groups. Thank you for being on this journey with me and Jeremy. We are entering into Christmas with full hearts. It seems so funny (as in odd) that Advent is a time of waiting for Jesus to come but yet I clearly see Jesus in you and the love you share with one another, with our St. Nick's family, and your neighbors and friends.
I pray that you have a blessed Christmas. We will see many of you at one of our Christmas Eve services. As a reminder, 3:30 is our children's pageant and family service. Our 6:30 worship is a traditional worship service with the setting up of the creche and candlelight vigil with Silent Night. We know that many of you will be spending much cherished time with your families and friends on Christmas Day so we will not have worship on the 25th. We know that whenever two or three are gathered Jesus comes among us and gifts us with His love.
Whether you are traveling to visit family, coming in person, or joining us online, Jeremy and I are wishing you a blessed and Merry Christmas. And we offer this Christmas blessing to you and yours…
May you be filled with the wonder of Mary, the obedience of Joseph, the joy of the angels, the eagerness of the shepherds, the determination of the magi, and the peace of the Christ child; and may Almighty God, Father, Son and Holy Spirit bless you now and forever. 
Faithfully yours in Christ,
Beth+