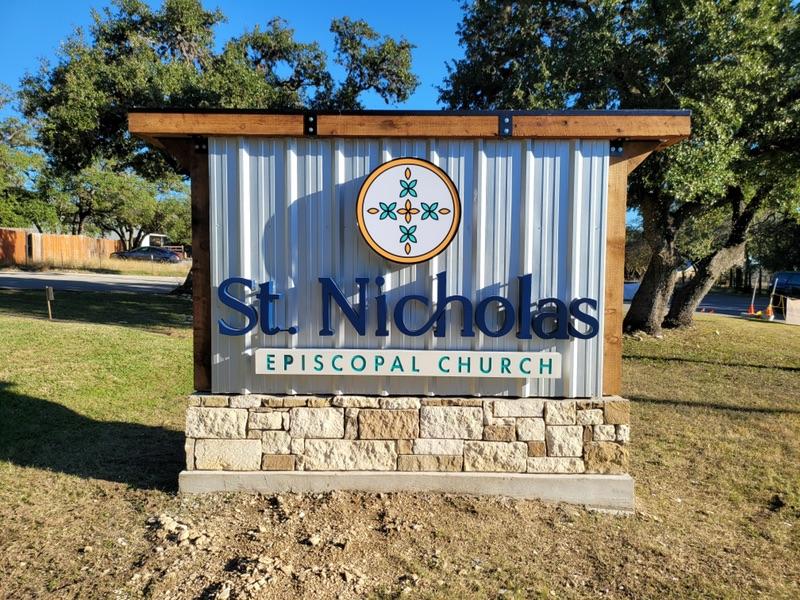 Call to Discipleship – St. Nick's News, Apr. 6, 2022
Full St. Nick's News for April 6, 2022
Dear Friends,
One of the beauties of the Episcopal Church is that we are united through our worship and our mission to love and serve everyone we meet. Yet we are diverse in how these calls to ministry get lived out.
Holy Week is one of those times churches celebrate and often nuance their worship services according to their own church cultures and traditions. For some, Good Friday is celebrated with a three-hour time of devotion with meditations on the seven last words of Christ. Other churches mark the day with stations of the cross or a Good Friday service with solemn readings of the Passion narrative and veneration of the cross. All of these practices are beautiful expressions of faithfulness and devotion.
As I look back at the various churches I have served, I am comforted by the similarities in worship and yet celebrate the differences. In my first parish in Dallas, the foot washing on Maundy Thursday was small and symbolically celebrated by a few church leaders. The stripping of the altar, however, was a significant portion of the service. A great many servers and congregants took part in clearing away altar linens and vessels, and they also washed the altar, tabernacle, and adjacent areas.
At my internship parish in seminary, the foot washing was a significant part of the service. Many, if not all, parishioners would partake in the foot washing ceremony. The custom was to wash one another's feet regardless of age. There were six stations where parishioners could wash one another's feet. As one parishioner would get up from the chair the priests and altar servers would help them kneel to wash another parishioner's feet. Everyone working in a ministry of service to and with one another – handing out towels, changing out water, and assisting people into chairs. Two totally different experiences, yet both beautiful expressions of faith and devotion during our holiest week of the year.
One of the most meaningful parts of these worship experiences was the participation of all the people gathered. There was a palpable sense of unity and devotion to Jesus on these nights. In all the Gospels, Jesus calls the disciples, and calls us, to follow him. John's Gospel is the only one with the foot washing. We are specifically given an example in John 13:12-14 (CEB): After he washed the disciples' feet, he put on his robes and returned to his place at the table. He said to them, "Do you know what I've done for you? You call me 'Teacher' and 'Lord,' and you speak correctly, because I am. If I, your Lord and teacher, have washed your feet, you too must wash each other's feet. While we could take this literally, and do on Maundy Thursday, we can also see this as a call to discipleship. "You must wash each other's feet" is a way of Christ calling us to follow him and live like him.
This Holy Week and Easter we are given opportunity, yet again, to rededicate ourselves to Jesus Christ. When each individual takes on the personal responsibility to live, love, and serve just like Christ, somehow, we are unified as his Body. When we all take seriously our call to discipleship, the whole church (all of God's people) becomes more of what it is meant to be – unified through our diverse gifts, service, love, and care. Perhaps the greatest gift to ourselves and the world is that all that we offer are beautiful expressions of faithfulness and devotion.
God's Peace, Love, and Blessings, 
Beth+