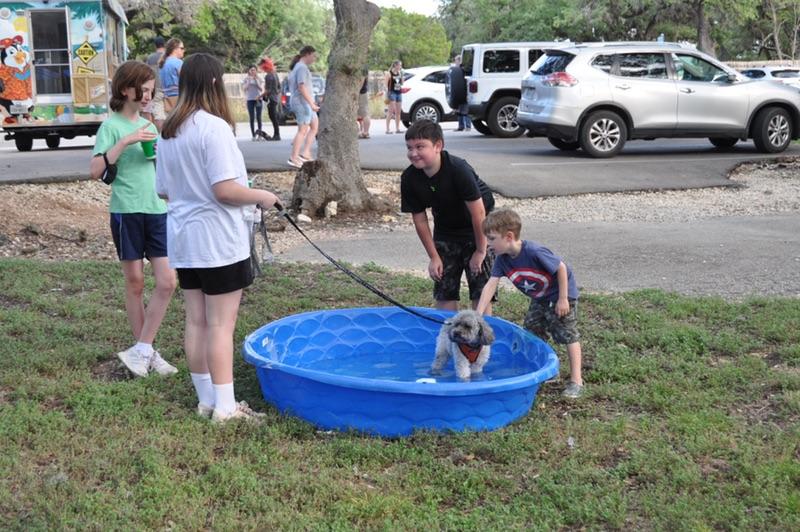 Blessing Our Pets – St. Nick's News Sept. 23, 2022
Full St. Nick's News for September 23, 2022
Dear Friends,
I love our Animal/Pet Blessing Event. I love seeing everyone's pets, and watching the kids play and create together, and I always send up prayers of thanksgiving when I see people connecting and bonding over their love of animals.
I cherish the blessings we offer up for our pets. Our pets who love us and have a way of showing us God's love that is sometimes slobbery, sometimes boisterous, and sometimes cuddly.
Even though I often joke about my naughty dogs, I am abundantly thankful for the unconditional love they share with me. I am abundantly thankful for the lessons they teach on compassion, care, and joy.
On October 8th, from 1pm to 3pm, we will offer our annual Animal/Pet Blessing event. This is a time of offering up prayers for our animals, enjoying one another's company and friendship, face painting, and lots of fun games and activities. You can bring your pet (leashed or crated) or a picture of your pet. If you don't have a pet you can adopt one from
Animal Rescue Foundation – ARF
! You can also just come and enjoy the day. 😉
We also welcome dog food and puppy pad donations to ARF. It will not only help them with their animals but also help them share the dog food with families in need of help and support.
If you would like to come and help with this event, we would love to have your help with set-up, clean-up, activity volunteers, and hospitality helpers. You can connect with me and I'll introduce you to Nadine who is organizing our event.
The blessing of the Animals/Pets is done on or near the feast day of St. Francis in honor of his care for animals and creation. One of my favorite stories of Francis is when he preached to the birds. According to
franciscanmedia.org
–
Francis and his companions were making a trip when Francis spotted a great number of birds of all varieties. There were doves, crows and all sorts of birds. Swept up in the moment, Francis left his friends in the road and ran after the birds, who in turn waited for him. As he greeted them, he expected them to scurry off into the air as he spoke. But they didn't move. 
He was filled with awe and asked them if they would stay and listen to the Word of God. He said to them: "My brother and sister birds, you should praise your Creator and always love him: He gave you feathers for clothes, wings to fly and all other things that you need. It is God who made you noble among all creatures, making your home in thin, pure air. Without sowing or reaping, you receive God's guidance and protection."
When he shared this, the birds began to spread their wings, stretch their necks and gaze at Francis, rejoicing and praising God in a wonderful way according to their nature. Francis gave them his blessing, making the sign of the cross over them. At that they flew off and Francis, rejoicing and giving thanks to God, went on his way.
The legend and stories contend that after this experience, Francis wondered why he had never preached to the birds before. From that day forward, Francis made it his habit to invoke birds, reptiles, and all animals to praise and love their creator.
I'll have to remember this at our next outdoor worship service when the horses are eating their breakfast as we share communion, when the birds are chirping as we say our prayers, and when the dogs are waiting patiently for the love they receive during the peace.
Thank God for St. Francis and for all of our animals that bring us joy and help us to share and know the Good News of God's great love for us.
God's Peace, Love, and Blessings,
Beth+