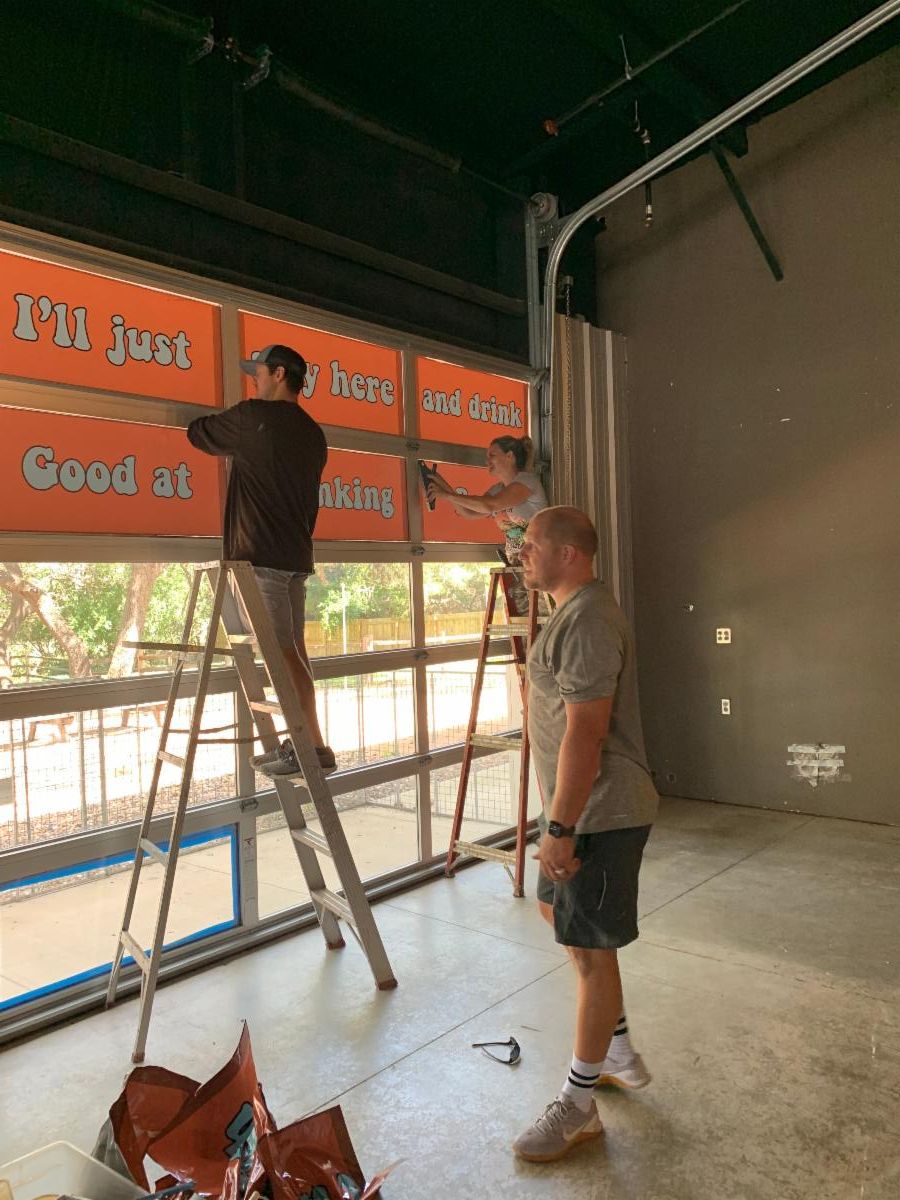 Answered Prayers and Plans – St. Nick's News July 21, 2021
Hello Friends!
On Saturday, July 24th we were set to have our first workday for the new space at St. Nicholas Hill Country Episcopal in Bulverde, Tx. Jeremy and I agreed we were in for a long, full month of hard work for the Lord. We expected to have a handful of our folks from St. Nick's come and help us. One of our St. Nick's members had called to say that he was bringing some guys to come and help. We weren't sure what that meant, but okay…
We arrived at 9:00am and by 9:02 we knew we were in for an amazing day. Six young men introduced themselves and shared they had been sent a text about a service opportunity, so they came to help. It turns out, a family in our community have become close to a neighbor, so close they are like family, and they asked if they would come and help us on our workday. The young men, the neighbors, and seven other people from the Church of Jesus Christ of Latter-day Saints located on Stahl road came to help us prepare our new space. So our new friends, and twelve of our St. Nick's community came together and began to transform our new space.
Don't you just love it! Neighbors helping neighbors!!!
(Link to complete St. Nick's News for July 21, 2021.)
Because of their help, we accomplished in one day what we expected to take a month! We wanted to preserve the materials from the space to be reused and upcycled and their care helped us accomplish this hope. We were humbled by their commitment to service and their joy in helping us. They shared their trust that all of the work – ours and theirs – is to the Glory of God.
Throughout the day connections were made and we mutually recognized that even though we have different expressions of belief that we are all called to be reconciling agents in this world. God calls us to love.
Love one another, serve one another, bless one another. Love with great joy. Love with abandon. Love immeasurably. And when we can do that, we are living into God's vision for the world!
The pictures here are just a few from the day. But what a joyous day and awesome start to our life together. There is still plenty to be done and I welcome your help. We are organnizing and cleaning the kitchen. Eventually we will organize and clean the offices, and there are lots of items to donate to goodwill or local garage sales. There are thank you cards to make, a rock garden to compile, and projects for all ages and abilities. In this email you will find the next week's worth of work dates to come and see the space and help with a project or two. In addition, a COVID update and a link to a letter from our Bishop.
I'm looking forward to many years of working hard with y'all and many years of St. Nick growing and serving her neighbors. And a big and joyous thank you to everyone who is helping, praying, and coming along on this journey!
God's Peace, Love, and Blessings,
Beth+