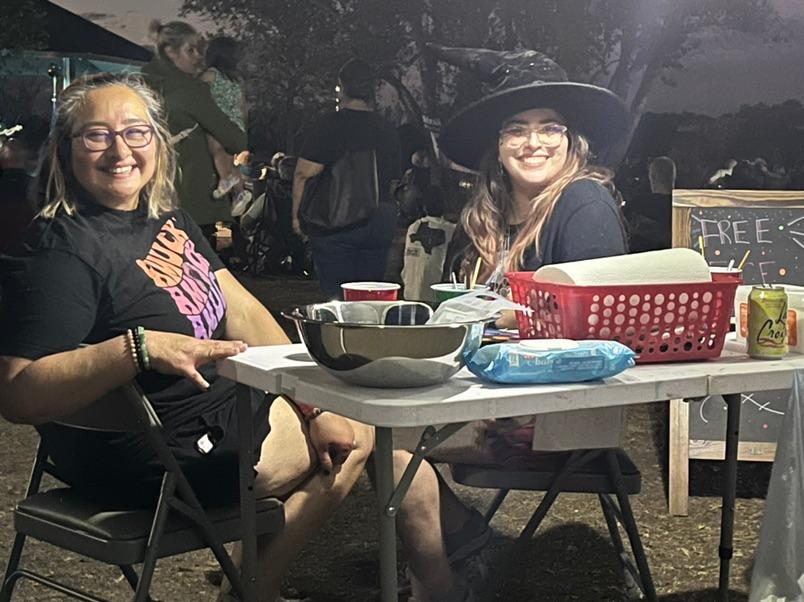 Affirming Our Faith – St. Nick's News Oct. 19, 2022
Full St. Nick's News for October 19, 2022
Dear Friends,
Jeremy and I are in Galloway, New Jersey for a couple of days. We are here for the Episcopal Diocese of Newark's clergy conference. I have been asked to share my thoughts and our experiences on creativity in ministry. I am currently wearing a sweater, enjoying the cool fall weather, and admiring the beauty of the vibrant color of the leaves on the ground and in the trees. Reds, yellows, oranges, and all shades of green are all beautiful and breathtaking to me. I love how they seem to be embracing this part of their life cycle. Not only are they beautiful to look at, but they are vivid reminders to embrace the changes life brings and trust that new growth and beauty will blossom in due time.
As a church plant, we embrace change. We are always growing, always inviting new people and new ideas in, and always trusting that the Holy Spirit shows up in our experiences to guide us and help transform us into the church God is calling us to be.
I want to invite you, during this fall season, into an opportunity for new spiritual growth and renewal. Our bishop, David Reed, will be with us on November 20th to confirm, reaffirm, or receive people in our community of faith. Confirmation, reaffirmation, and reception are ways people acknowledge their dynamic and ever-growing life of faith and commit themselves to Jesus.
On page 412, the Book of Common Prayer says of confirmation that, "In the course of their Christian development, those baptized at an early age are expected, when they are ready and have been duly prepared, to make a mature public affirmation of their faith and commitment to the responsibilities of their baptism and to receive the laying on of hands by the bishop. Those baptized as adults are also expected to make a public affirmation of their faith."
Our Episcopal tradition embraces three different ways of affirming faith:
Confirmation is for those who have been baptized at an early age and are ready to make a mature public affirmation of their faith.
Reception is for those who have already been confirmed in other denominations and would like to be formally received into the Episcopal Church.
Reaffirmation is for those who have experienced a renewal of their faith and want to express a public commitment to Christ in the Episcopal Church.
If you are a teen or adult and desire to participate in a public liturgy of confirmation, reaffirmation, or reception, you are invited to one of two Confirmation Workshops that are titled Episcopal 101. They are offered on November 5th or November 12th from 9:00am-1:00pm. We will be covering what it means to be episcopal – our history, our approach to scripture, sacraments, polity, and how we are called to live out our faith.
You MUST RSVP to me, Rev. Beth at 214-213-0739 and let me know the date you will be attending. You can also call me and I am happy to answer any questions you have about the process, the workshops, and the Bishop's visit.
There are many ways to grow in your faith. Here at St. Nick's we have bible and book studies, prayer groups, events, worship and service opportunities. I trust that our intentional efforts to grow in faith draw us closer to God and to one another. I earnestly pray we will continue to be an ever-changing, ever-growing, transformation-minded community of faith. I trust we will be an inspiration to others as we share the love of God in Christ with one another and our world.
God's Peace, Love, and Blessings,
Beth+