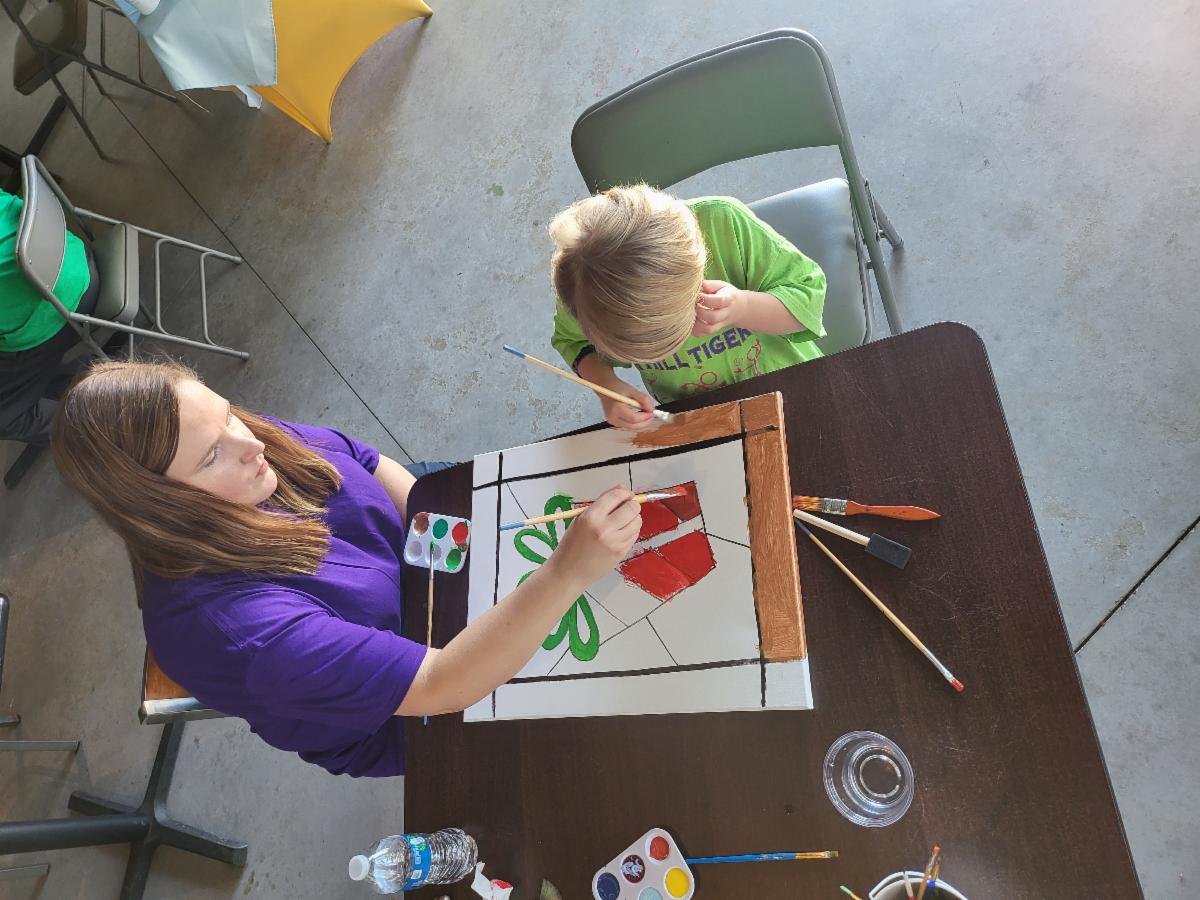 A Season of Gratitude – St. Nick's News Nov. 18, 2022
Full St. Nick's News for November 18, 2022
Dear Friends,
This week at our weekly Holy Hangout for children and youth, we talked about being Grateful. The kiddos shared their excitement about thanksgiving and made sweet thank-you cards for family and friends. We played a version of the
M&M Gratitude Game
. It was fun to hear our kiddos express gratitude for family, friends, donuts, memories of getting donuts, snuggling with grandparents, and all kinds of other wonderful things! It was a beautiful embodied reminder of Ephesians 5:20 – Giving thanks always and for everything to God the Father in the name of our Lord Jesus Christ.
I am giving great thanks and am filled with gratitude for our life together. I was so heartened this week with renewed energy around Dinner Church – look for Holley's great communications in Realm about the themes and needs of Dinner Church.  We had our first Ladies night out at Vine in the Village – our neighbors and friends just east of us. We had a wonderful workday with many men from our church clearing out the items in our future office space. Our candidates for reception and reaffirmation have participated in workshops to prepare for the bishop's visit on Sunday. And, finally, we created new artwork for the walls for Advent and Christmas and they are sweet offerings of teamwork and collaboration. I am also giving great thanks for holy and blessed conversations happening at Bible Studies and prayer groups and the ever-growing friendships being cultivated with each passing day.
I am looking forward to the season of Advent which marks our new church year on November 27th. We have great formation activities planned, new offerings, and a baptism coming up. Here's a list of events to look forward to –
Special Events and Opportunities:
This Sunday, November 20th – Only one service at 9:30am for our Bishop's visit! Stay after for Cake and punch.
Wednesday, November 23rd – Pizza and Pie Dinner Church Night. Text Rev. Beth at 214-213-0739 to let her know you are coming and let her know your pizza preference. The Church will get the pizza and participants can bring favorite sodas, pies, napkins and paper plates.
Friday, November 25th – Bulverde Christmas Tree lighting – come and help Jeremy and Beth to a St. Nick's craft and enjoy the Christmas Tree lighting in downtown Bulverde.
Sunday November 27th – The start of Advent and our first baptism in our new space! Stay after to make a new and oh so cute Advent Wreath.
December 4th – Saint Nicholas Day! Stay after church for a Pot-Luck brunch (bring your favorite seasonal foods and drinks) and enjoy our photo booth frames, creating some darling St. Nicholas crafts, and listen to Christmas music.
December 11th – We will have our normal worship at 8:30am and 9:30am. We are also inviting everyone to our first Jazz Lessons and Carols at 6pm. Our guitarist Darren Kuper and friends Barry Brake and Greg Norris (together they are The Jazz Protagonists) will be leading us in Advent Lessons and Carols.
December 19th – Communion Instruction and Pottery Workshop at St. Nick's at 9am. Come for communion instruction and a time of working with our local Pottery Artist – Mrs. Patty.  She is going to help us make a communion set and help us make our own clay crosses.
December 24th – Join us for one of our two services this year! We will have a family friendly service at 3:30pm and our traditional service at 6:30pm.
God's Peace, Love, and Blessings,
Beth+